Just what is being described in these instructions?
To ensure long lasting fun and to maximize the enjoyment… This will get (you) warmed up. Continue your… fun… which will have (you) begging for more. More noise, more excitement, and plenty of oohs and aahs! A great finale!
Would you guess these are for fireworks?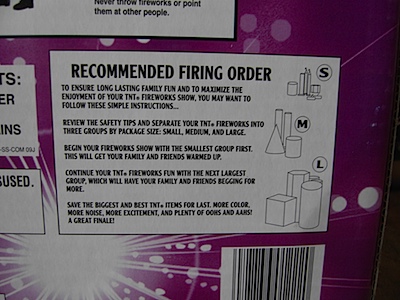 These sexually implicit instructions are from the TNT Big Thunder fireworks pack sold at Costco.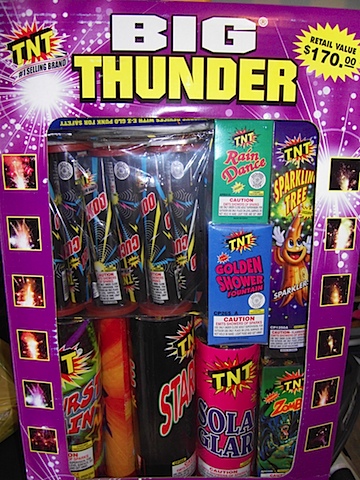 Are you ready for the Rain Dance and Golden Shower?