What can President Barack Obama do in Hawaii as he and his family takes some time off to recharge on the Windward side of Oahu? Let's see…
1. Relax with time off. Since the President is going to be resting and relaxing while in Hawaii, it's only fair that his faithful civil servants do the same. How about showing Federal employees some love and giving them time off this Holiday season? Oh snap, he already did!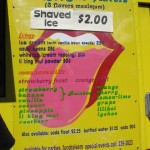 2. Get a shave ice fix. Even though it's a little chilly for Hawaii standards, the Commander in Chief can partake of shave ice whenever he wants. Just as a Force Protection issue, however, I recommend changing up his routine and going somewhere other than Island Snow for a shave ice fix. How about the traveling shave ice van, Tats? Heck, Tats could even drive to the President's Kailua location.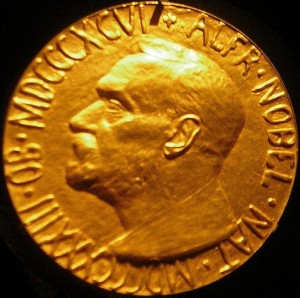 3. Bodyboard with peace. The last time Barack Obama vacationed in Hawaii, he bodysurfed at Sandy's. Why not go back and see if he still got it? He might need a handboard to help catch a wave and of course, the President can't use a brown McDonald's tray. He needs something cooler. How about a large replica of his Nobel Peace Prize? That would be killer!
4. Petition for an appearance on LOST. Even though LOST production is over for the holidays, I'm sure the Prez can contact the right people. He'd be a fan favorite with a cameo on the final season of this hit series.
5. Check out local technology advances. Did you know it now snows in Windward Mall? If that's not a technological advancement then I don't know what is.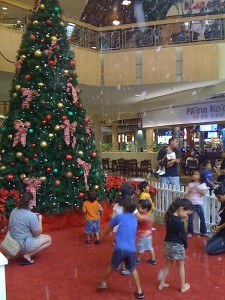 6. Reminisce at Windward Mall. The Paina Koolau Food Court is now open and over the decades, there have been so many changes. President Obama should take a stroll through the Mall and reminisce the original tenants like JC Penneys, Marie Callender's, and the other forgottens.
7. Golf with high school rivals. I don't know if Honolulu Mayor Mufi Hannemann golfs, but maybe this Iolani grad can go for a round of golf against the Punahou alum. But then again, the President could enlist the help of another fellow Buffanblu who happens to be in town.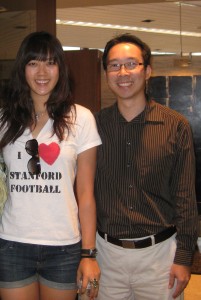 8. Provide strategic advice. With the inevitable Froyo Wars looming, the President could administer strategic advice to the participants on how to win this war.
9. Light-seeing in Kaneohe. The Nation's Capital is surely decorated for Christmas, but can it beat Namoku Street in Kaneohe? This neighborhood goes all out each year with its Christmas lights and decorations. Santa's even there passing out candy canes… but only if you're on his Nice list.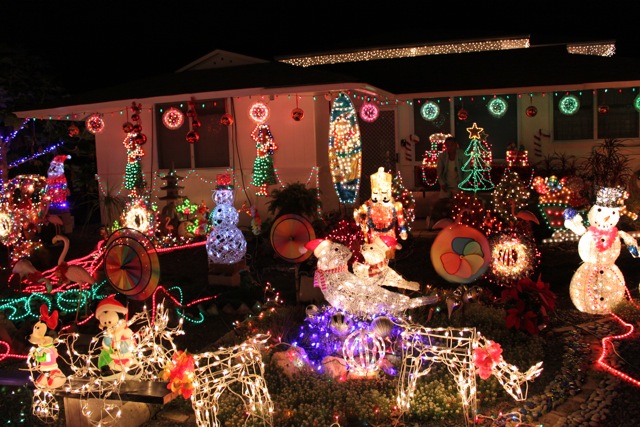 10. Eat at Kin Wah Chop Suey. With all these activities, the President and his family will be hungry. To demonstrate frugal restraint in this austere economy, the President should forgo the lavishness of Alan Wong's, Mariposa, and the Kahala Resort.
Affordable, good food can be found at Kin Wah Chop Suey in Kaneohe. I recommend the minute chicken cake noodle, and for his on-island friends, why not visit with Kin Wah gift certificates in hand? Yes, President Obama can emblazon the Presidential seal to the gift certificates.
There you go, Pulpconnection's top things President Obama can do on his Hawaiian vacation.  What are your Windward-side recommendations for President Obama and his family?