In just under one week, Uniqlo is opening a pop-up location at Ala Moana. Before it's permanent location is opened, the pop-up gives shoppers a taste of what's to come.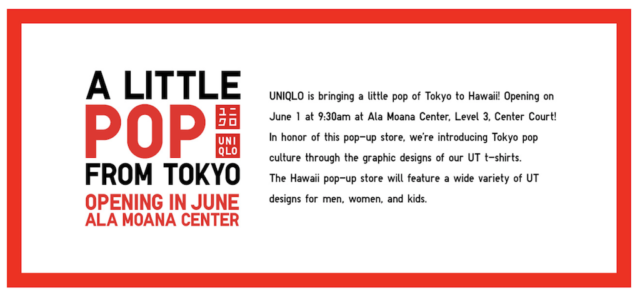 To find the pop-up location, head to the Center Stage and take the escalators to the third floor. The pop-up will be right there.
You know this place will be packed for weeks to come. That's just the way Hawaii works. But now I see the foresight and sagacity of Ala Moana's management… To control the impending throngs of visitors to the Uniqlo pop-up and redirect foot traffic to enter from various pathways throughout the mall, this safeguard is in place.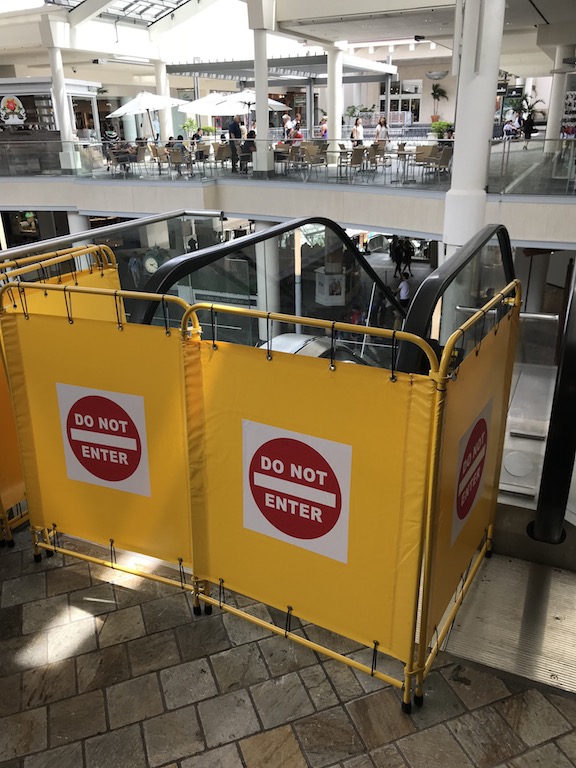 Yes, the main Center Stage escalator right outside the pop-up is not in operation. Akamai!
SaveSave