Playing around with Pulpconnection's theme to test out some thing. Just temporary.

What do you get your animal lover for Christmas? They already have their stable of ...

It's been a long journey for the Kickstarter-powered Juicies project. Started in 2011, Juicies goal ...

It's just not right that kids of the near future will not know what Twinkies, ...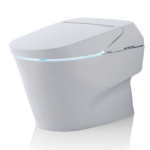 This one is just too good, so it has to start off a (limited) Pulpconnection Holiday Gift Guide for 2022! And the gift is the Toto Neorest 750H toilet. Yes. Of course, you can expect that top Toto quality and technical engineering featuring dual flush, a washlet with oscillating and pulsing comfort washing, an air […]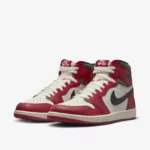 Nike and Jordan Brand are taking us back to the beginning where it all fatefully began with the release of the Air Jordan 1 Chicago colorway. This shoe is the one that birthed a new genre of sneakerheads with a young MJ redefining the shoe game on the hardcourt. I'm pretty sure I picked up […]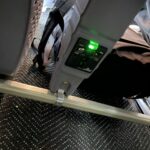 For a five-hour transcoastal flight, what kind of power source is this? Yeah, it's a regular US power outlet but with the ubiquity of USB ports, these standard outlets aren't as useful (especially when I packed all power bricks in checked baggage). Minus one point for United Air.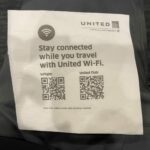 I'm sure not the first to do this, but I found these QR coded napkins at a United Air terminal pure genius. Very handy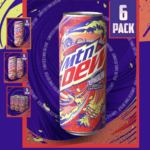 What a fail. Mtn Dew re-released its Typhoon flavor online, but it doesn't ship to Hawaii. I checked the site earlier in the week and verified that the cans would indeed ship. But on release day, this was reversed with no shipping to the 808 afterall. Oh well…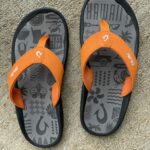 Since I must be infatuated with collaboartions, this is also a banger. Check out these OluKai slippers with the local kine Zippy's motif. That orange is so representative of the Zippy's logo. Certified banger for sure. Read about the design concept over at OluKai then see what's still in stock. Unfortunately, the Ohana (pictured above) […]
So obviously I've been sleeping on Reyn Spooner collaboration aloha shirts. First, there was this Godzilla mindblower paired with the Concepts Air Max 1. Now, I slept again and missed the Reyn's collab with Kona Brewing Company. View this post on Instagram A post shared by Reyn Spooner (@reynspooner) While this design may not be […]
That is what I'm feeling right now. So I submitted the requested paperwork online as instructed. Then I could select a date for a service technician to come out. I picked a date. Now I learn that that scheduled date was not really scheduled. WHAT THE HECK? Why would Asurion allow me to go through […]
Just like my first interaction with Asurion under the Home Depot Protection Plan, the service company does not have my proof of purchase for my Samsung refrigerator on file. No matter we ran through this in 2019. That's the time I went to their web site, downloaded my invoice, then resent that same info/file. This […]
Saving this here for reference on how to start a force defrost on a four-door Samsung refrigerator.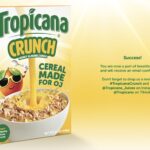 Wait, what? We're not talking about breakfast cereal with a side glass of orange juice. We are talking about OJ with the cereal. Not milk in your cereal bowl – orange juice. Is that really a thing? Now it is thanks to Tropicana. 15 million people have tried OJ on cereal. So how weird can […]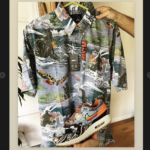 Totally unplanned but totally meant to be – collaboration with Nike, CNCPTS, Reyn Spooner, and Godzilla! Nike and Concepts Air Max 1 in the "Heavy" colorway paired with the Reyn Spooner Godzilla aloha shirt from the Japan Series. Both limited editions, and both sold out. While I didn't plan for this pairing, obviously it was […]