Got to attend the Asia-Pacific Homeland Security Summit for work. A bunch of State, Federal, and DoD bigwigs were in attendance though I missed seeing Governor Linda Lingle.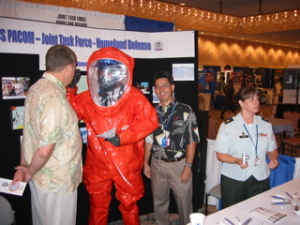 Since this is a security summit and all, security was tight. The Sheriff's Department and National Guardsmen were out in force, guard dogs were patrolling, metal detectors scanned all attendees, and there was even an explosives/chemical detector.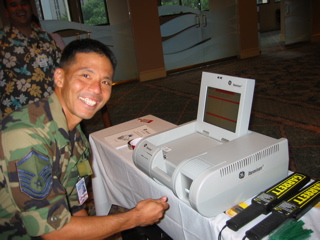 Hey, wait a minute… is that Wayne's World running the detector? Why are there red warnings on the detector's screen?