Update 1/5/2018: Battery changed out after making a return "appointment." Servicing took about 90 minutes. Store is full of customers wanting to check out their iPhone battery condition. iPhone 6 feels noticeably faster with the battery replacement.
Update 1/4/2018: Battery has arrived in store and need to schedule an appointment when to bring the phone in. I also got an email stating stop by anything (within 7 days), but it's better to call back and actually set a time for the repair (1 to 2 hours).
After hearing that Apple updated its iPhone battery replacement program to begin immediately rather than late January, I made an appointment for Sunday, December 31, 2017. Unfortunately, the Kahala Apple Store Genius Bar had already exhausted its supply of in-house batteries on Saturday.
The Genius did run through a hardware diagnostic as a formality but didn't find anything wrong with the iPhone 6 or its battery. He did say that we could change the battery for $30 regardless of the battery condition. We now have to wait about three to five days for a battery shipment then return to the Apple Store when notified.
From that point, it's a one-hour service to swap out the battery. Not bad for $30.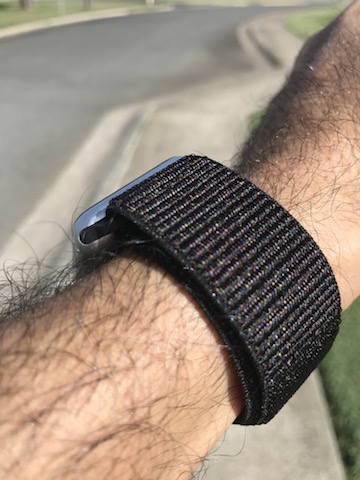 And while you're at the Apple Store, don't look at different bands for the Apple Watch. Otherwise you might give in and get something like this deceiptively multi-colored "black" Sport Loop. Although described as black, the band has iridescent qualities showing off red, blue, green, and even more colors. It's super nice and actually very comfortable!