Not once but twice in the same day I became an Air Jordan loser. First, I totally missed the sneaky launch of the Off-White Air Jordan 1 collaboration in the UNC colorway. I learned of the drop one hour later, so it's no surprise I took that loss.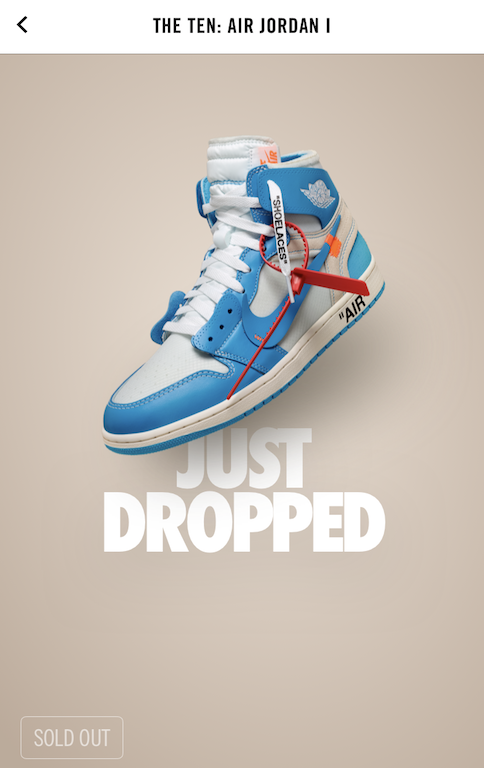 A few hours later, I get an email from Nordstrom. I had ordered a pair of Air Jordan 1, Shadow colorway at a discount earlier in the week. Sometimes Nordstrom surprises me with what they carry, and they were clearing out the black and gray AJ1. After much refreshing and retries on their online store, my order successfully went through with a confirmation email. Well I guess a Nordstrom confirmation email is easily reversed with a cancellation email.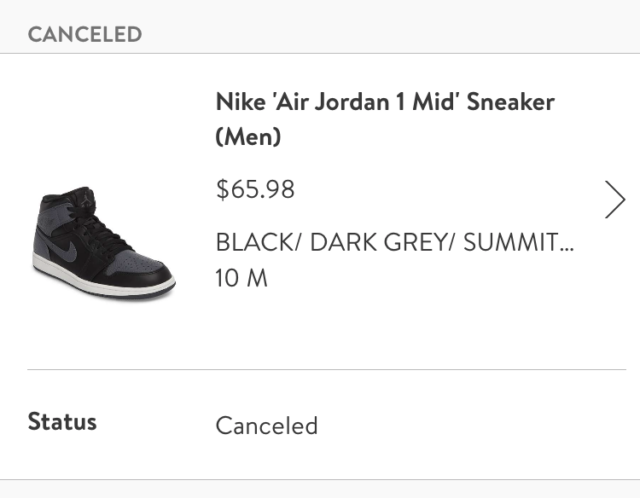 Dammit, Air Jordan loss number two of the day!! The day was just about a bust except for one saving grace at Starbucks. I hadn't paid attention to their ads, but I scored a BOGO offer in the afternoon.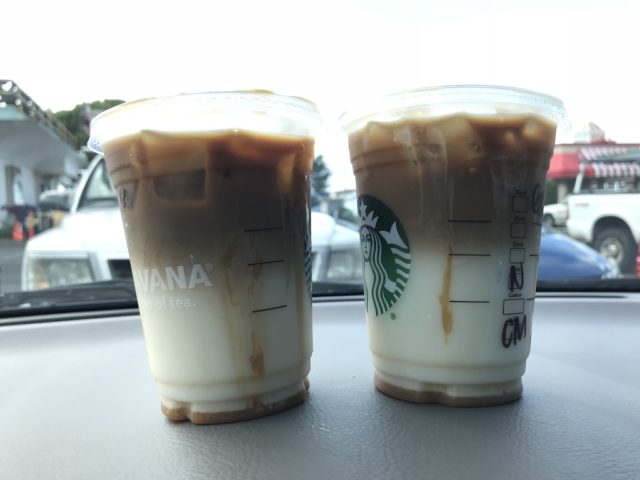 So I had two Caramel Macchiatos, one for each AJ1 I missed out on.