Personally, I think the Nike Thea line for women look great, especially the Ultra Flyknit versions. I love the silhouette and the interwoven colors of the Flyknit add another dimension. But this doesn't translate to sales on eBay. And at around $55 at Ross, the Air Max Thea Ultra Flyknit costs more than average.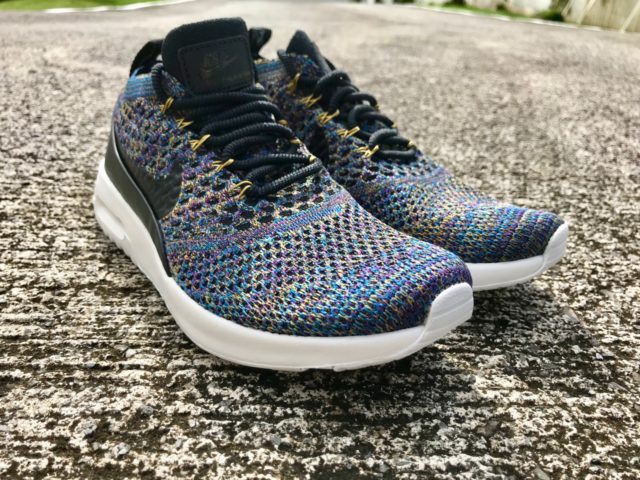 Not sure why these just don't sell when the going cost is $150 (or $127 on sale). I don't see them out and about either. Maybe they don't fit well? I do know that the weave of the Flyknit is very porous. You can definitely see your sock color coming through since the spacing in the knit is very giving.
So if you ever find a cool pair of Theas at Ross, just know that you may have a challenge moving them.