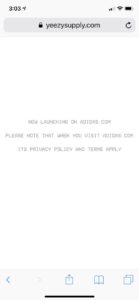 Yes, I guess "Yeezy Day" is an actual thing where past and present Yeezy kicks are made available once again. Sounds like a kicks lover's dream, but in reality, it really wasn't. It was prolonged torture going after drop after drop that started at 3am Hawaii time. And being Yeezy Day, the releases came throughout the day finally ending around 4:45pm Hawaii time. Yep, that's over 12 hours of shoe releases and over 12 hours tethered to a computer or phone hoping to hit.
Since 25 different Yeezy models released alternating between Adidas and Yeezy Supply, you definitely had many opportunities to get yourself a pair (or two or more). But that time investment stuck to a computer or phone was just too much, and I think the return on investment just wasn't worth it. Sure, coveted models like the Glow in the Darks and the Black 350 surfaced again, they went quickly. Slow sellers like the Mauve 700 stayed slow sellers.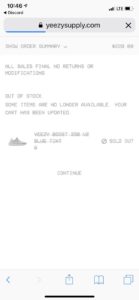 Although I applaud Adidas and Kanye for this overall concept and mixing things up with countdown timers, hidden drops, and alternating sites, they need to rethink the overall experience. Initial excitment turned into fatigue after the first few hours of releases. When everyone realized that the shoes would surface in waves, reality set in and life called. I had several appointments today so had to rely on mobile copping. Of course, this was an understood losing proposition, but I couldn't help it. I even skipped today's Kith pop-up opening (also because of the massive lines). I didn't want to wait in both physical and virtual queues all day.
But back to Yeezy Day. Yeah, fun idea that became unfun, unpleasant, and bordering a nightmare. The prolonged ups and downs of copping, the conditions that changed from release to release, all the successes and all the failures – just too much to be enjoyed.
I really don't know what I ended up with – not much really and definitely nothing hyped. I wanted the Black 350 and another shot at a bigger sized Beluga, but these went out of stock super quick. Maybe if some shoes were discounted, I would have considered a less popular Yeezy 700, but at full price, it was an easy pass. As the hours labored on, I'll admit the merciful relief I had when I saw this final countdown timer.