With Hawaii's Stay at Home, Work from Home emergency order in place, only businesses categorized as Essential Activies remain open. So when visiting Ala Moana, it's eerily empty with only food vendors and restaurants allowed to operate. Even then, many chose to stay closed.
The escalators were also shut down, assumedly to save on operations, maintenance, and cleaning.
Hoping these closures of the small businesses are only temporary. But the real prize of this dreary visit is the patbingsu from Jejubing Dessert Cafe. Recently opened during the height of COVID breakouts on Oahu, the cafe is still open for takeout and is well worth the drive and eat in the car.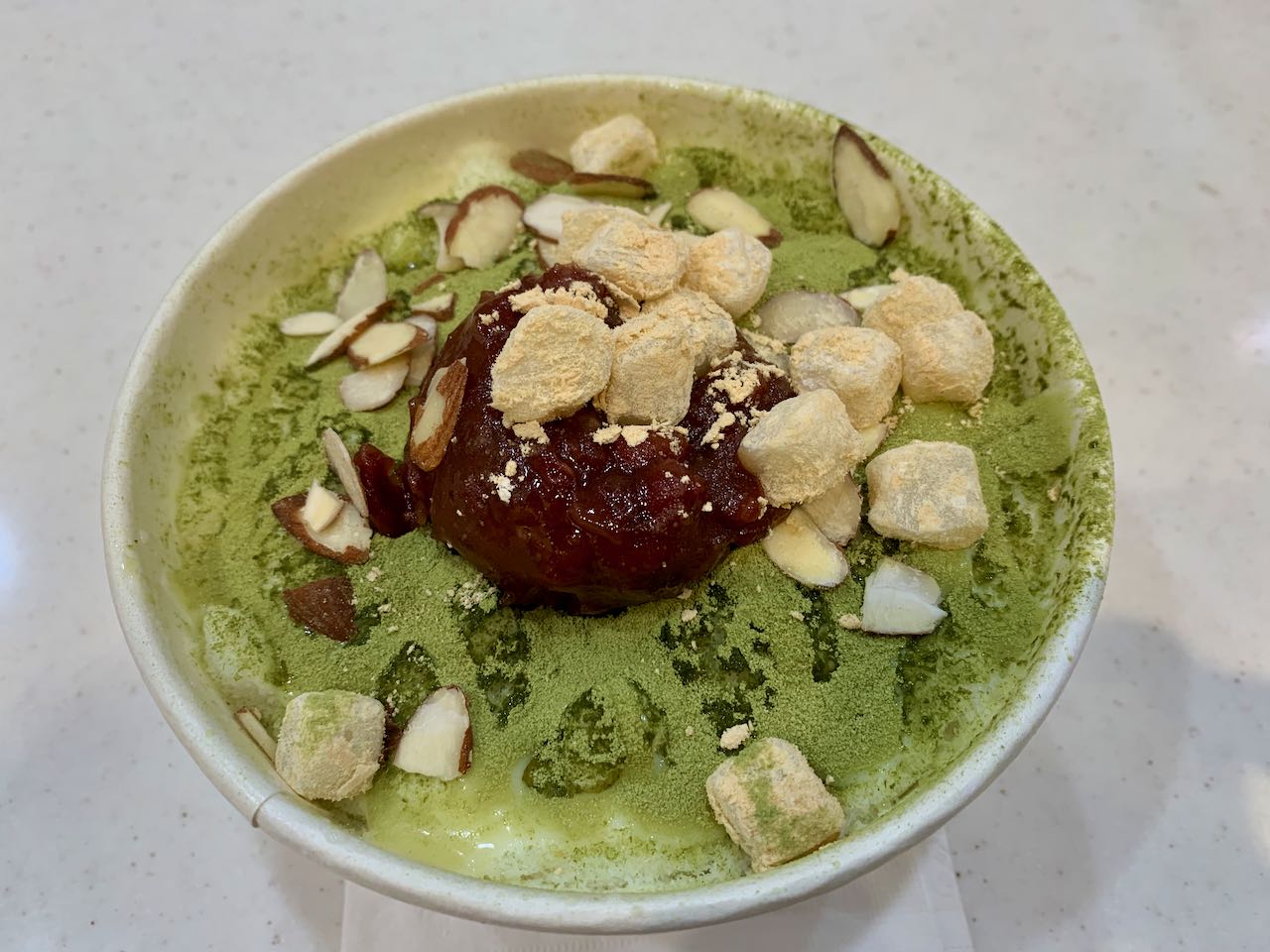 This is the green tea regular size, but I think I'll stick with the tiramisu. Mango is good albeit a little sweet, and you can't go wrong with the kinako bingsu.