Happy holidays and Merry Christmas to all. Hope your holiday season is going as well at it can, and hope Santa blessed you with some goodies.
If StockX were Santa, here's what I would be getting under the Christmas tree.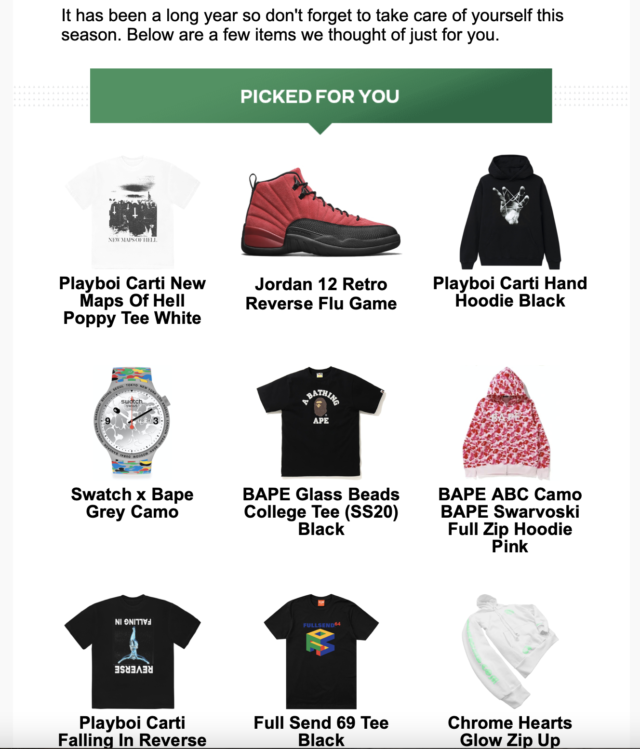 What can I say other than "Nailed it!"
Okay, maybe not… I doubt I would even wear those Jordan 12 Reverse Flu games. Maybe the Swatch x Tape camo watch.
Regardless, the holidays aren't solely about the material things as this year has pointed out, so go ahead and enjoy time with family and friends (virtual or hopefully in person).