Releasing on Friday, April 23, 2021, are these Nike SB Dunk High Pro themed after Hawaii.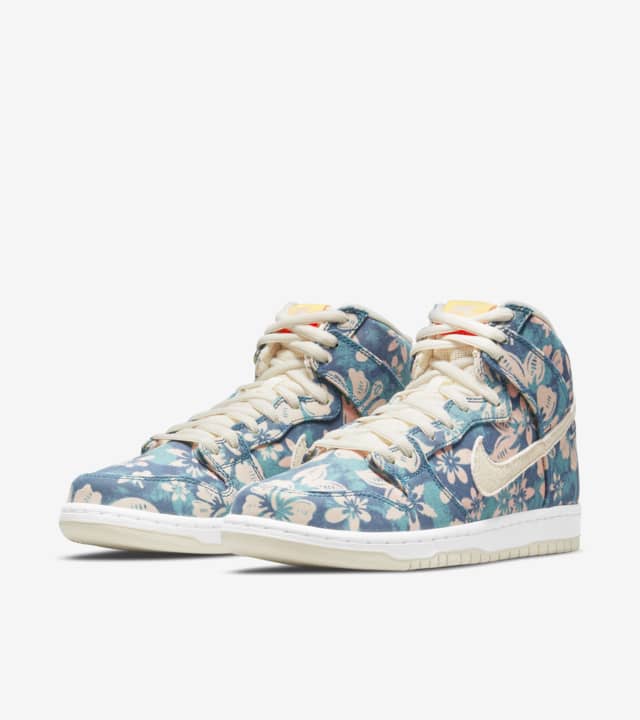 This island-inspired SB Dunk High features a traditional floral print to capture Hawaiian vibes—but that's not all. The first layer of material tears away over time, revealing surprises that further contribute to the shoe's oceanside motif, including shaggy green suede and a palm tree print.

From SNKRS.
While I like the nod Nike has given to Hawaii, I'm personally not feeling the "Hawaii" vibe of these Dunks. Even though the insole features artwork of volcanoes and nene goose, the design of the upper reminds me of a bad aloha shirt. I mean that pattern doesn't scream aloha crisp to me. Now if the shoe featured a reverse print Reyn Spooner design, then the it'd be ready for the streets of Hawaii.
But then again, these "Maui Wowie" are made for 420 (but not dropping on April 20th), so I guess the inspiration of the design isn't meant for the general audience. Of course, I'll try for the Hawaii Dunks on SNKRS (at 4am HST), and it would be nice if Nike gave preference to those who live in the Aloha State. How about a local SNKRS Stash/Pass at the old Niketown location in Waikiki?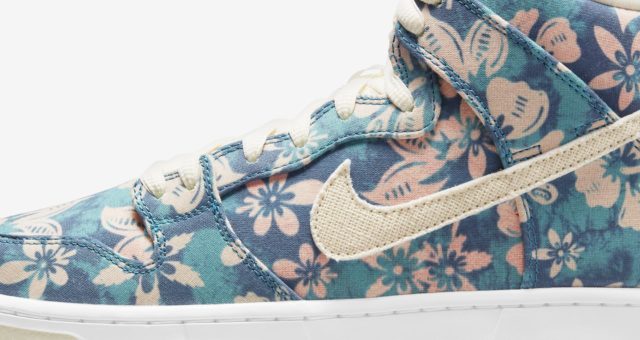 Images of the under layer can be seen in this post.