From a marketing seminar, the instructor advocated the power of testimonials. So I've decided to start collecting some of the kind words people have said about Pulpconnection. Here's what I've found so far. Impressive no?
From around the Twittersphere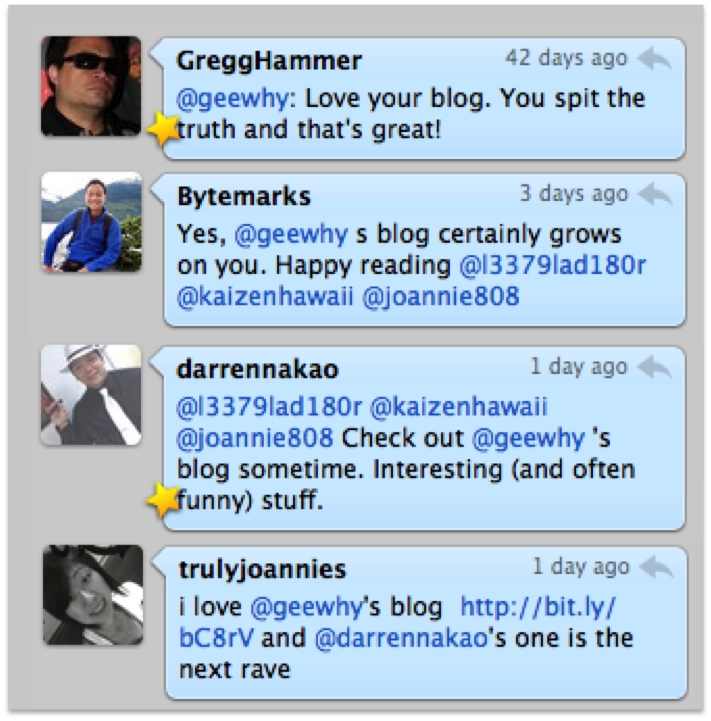 @geewhy just read some of your blogs…..good stuff!

— AUGIET (@AUGIET) September 25, 2013
On Dwellable (June 2012)
Featured on Dwellable.com as a Featured Blogger.
Announced on Twitter.


Led the Dwellable Blog Leaderboard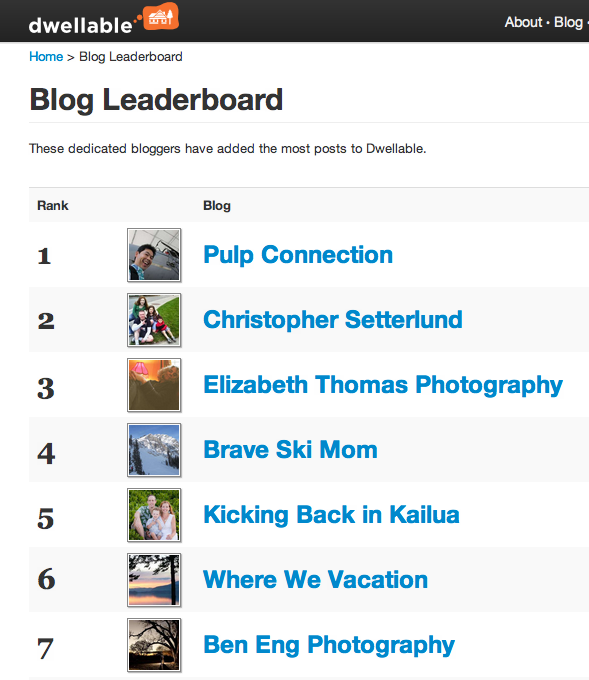 The announcement on Twitter.


On Urban Dictionary
My contributions to the Urban Dictionary: