Went back to Kith Hawaii for a third day to see what non-AF1 shoes were available. Since almost everyone was buying the launch exclusive Air Force 1, most of the great sneaker selection upstairs was untouched. But… the line up at the entrance was full with wristbands up to 1000.
So instead, I sampled their adjoining Treats spot that I didn't make it to previously.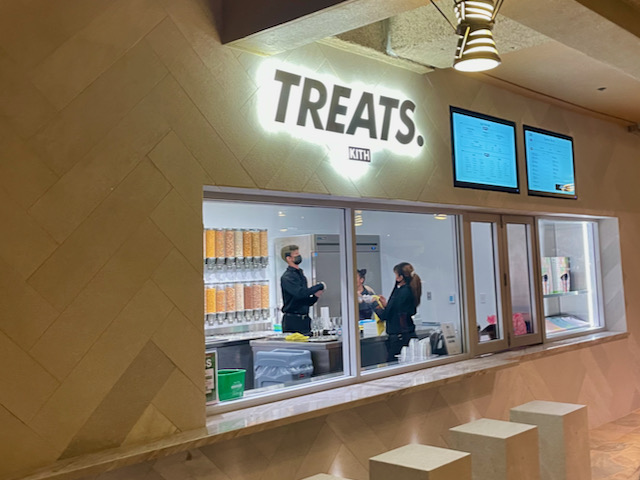 As a bonus, today saw the launch of this new fruit-infused creamsicles.
I tried the lime just because I was curious what a tart creamsicle would taste like. It wasn't my favorite combination, but the lime flavors did stand out. And fresh lime was definitely used with my 'sicle hiding a thin but tough rind that I mistook for a wrapper or paper. I asked the workers about odd object and they examined it and yes, it was organic lime. They replaced the creamsicle, so I got a mango one instead wanting a sweeter flavor. Yeah, mango is a better match. Overall, good authentic fruity creamsicle but even better customer service!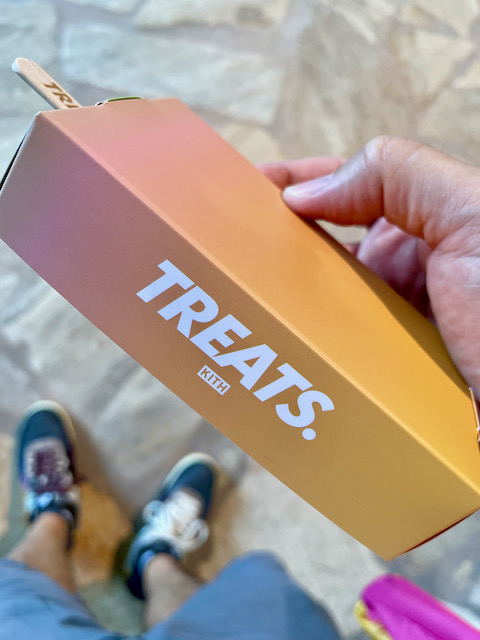 kith