NEENZ tweeted about the 21 slang words you should know before visiting Canada and asked for a Hawaii version. Sure!  So here is my list of 21 slang words you should know before visiting Hawaii (at least part 1 of the list).
Note: Hawaii slang is mostly based on the long standing Pidgin English, well covered in Pidgin to Da Max. This list ain't going up against this classic, but instead is my interpretation weaved in with familiar faces. 🙂
Basics
lua – bathroom. After flying for hours over the Pacific Ocean, one of your first stops will proably be the lua. Kane is for the men and wahine is for the ladies.
howzit – the all around Hawaiian-style greeting asking in easy going short form, "How is everything going?"
shaka – the universal hand gesture of Hawaii that can be used as a form of thanks, a greeting, or a good bye. LA Laker Kobe Bryant demonstrates the shaka.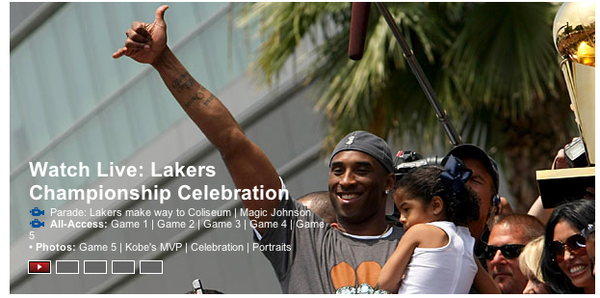 While driving in Hawaii, If you ever make a mistake and inadvertently cut someone off, be sure to immediately sign the shaka as an apology. I call this the "shakalogy."
shark bait – the stark white skin tourists like to tan while visiting the 50th state.  Why "shark bait?" Because in the ocean, sharks find that white skin so visually yummy.  Be sure to slather on that SP50 sunscreen even on your ears and top of your feet.
haole – a white person but not necessarily derogatory or demeaning, just a fact. Chris Pirillo is a haole who typifies shark bait.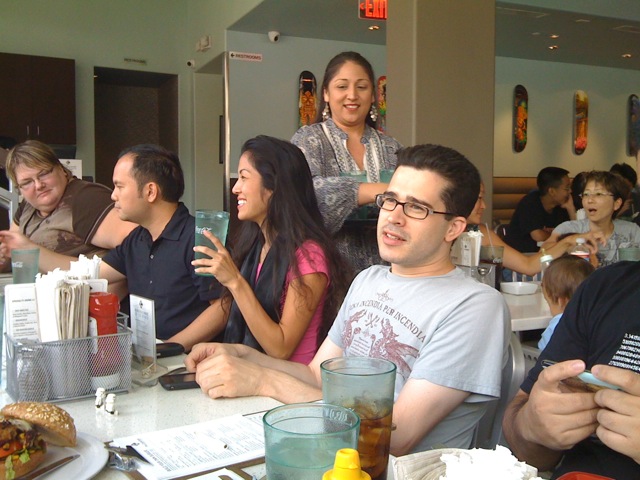 Culture
ohana – your family, can consist of immediate family members, extended relatives, and friends. If you want an impromptu gathering of your ohana, just go to any grand opening of a new store like Target. You're guaranteed to see someone from your ohana.
"small world" – you've heard how it's a small world after all. Well, living on an island hyper-sensitizes this meaning. With an estimated 1.5 degree of separation in Hawaii, it's hard to keep secrets. Somebody knows. But it's also part of the social fabric of Hawaii that engenders the spirit of aloha.
"where you went grad?" or "what school you went?" – because it's a small world, Hawaii's one of the few places where your high school matters. This is one of the first questions local people will ask each other when meeting for the first time. Yes, even when at sea on board a nuclear powered naval aircraft carrier, "where you went grad?" rings true (see the 5:05 mark).
poho – a waste of time. Trying to keep secrets from your ohana in Hawaii's small world is poho.
Dining
ono – delicious, scrumptious.
malasada – a doughnut-like pastry with Portuguese origins. Hawaii's version of Krispy Kreme way before there was Krispy Kremes.
Zippys – Hawaii's equivalent to (but more ono than) Denny's. Always serving Hawaii comfort food. Here's a haole eating ono grinds (food) at Zippys.
Continued in Part 2 of 21 Slang Words You Should Know Before Visiting Hawaii.

Turtle Bay on Dwellable