SLAM's annual Kicks issue is out. Derrick Rose is rocking his Adidas on the cover, but for me, the return of the And1 Tai Chi is way cooler. Get your kicks fix now.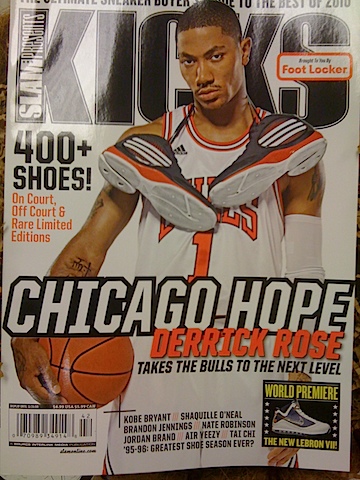 The Star Bulletin preview of this year's UH football team has this great spoof of the Macworld magazine. Yep, it's Mackworld with Head Coach Greg McMackin on the cover. Got to love the computer themed titles.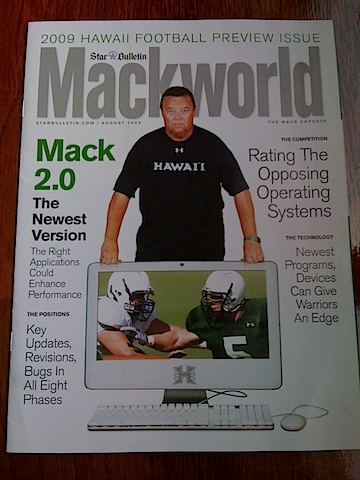 And lest you forget, Mack 2.0 is more sensitive and understanding.