One of the interesting sessions I attended at [re]think Hawaii was Coach Deb's Twitter as a Power PR Tool. While she went through her agenda about using Twitter to generate leads and make connections, an active discussion arose around sponsored conversations (ie getting paid by advertisers to blog or tweet). This conversation carried on through lunch with Rick Calvert (@blogworld), Coach Deb (@coachdeb), Kris Krug (@kk), and Ben Metcalfe (@dotben) all weighing in.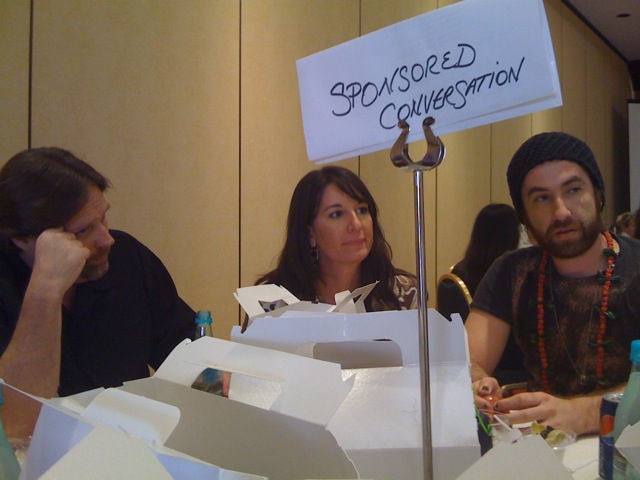 What was the final conclusion about sponsored conversations? Everyone was right! Each had his own philosophy and belief, and everyone respected each other's opinions. In my own words, Coach Deb was an advocate for sponsored conversations since she's looking at ways of monetizing her online ventures. @dotben believed that once you accepted money from advertisers, your integrity was compromised and objectivity couldn't be possible. Kris understood the role of sponsored conversations but wished it were more subtle. Following my own thoughts, I would have to side with Rick's pragmatic approach to sponsored conversations. He knew sponsored conversations were a reality so why deny them.
Again, everyone had valid points about their views, and you couldn't discount anyone. I thought this discussion was timely as I'm venturing into advertised tweets using ad.ly and SponsoredTweets. From these services, I received offers to promote a New York election, a Twilight contest with Volvo, and a cheese puff snack. Do these promotions reflect me? Maybe, maybe not, and is my reputation worth the price of sponsorship? That's the question I'm wrestling with.