I so wanted to love these shoes, but in the end, I had to pass on them. The Adidas Tubulars have been out for a few months and while they caught my eye, I just didn't act…until I saw someone wearing them. The silhouette of the Tubulars was distinctive, but the texture and colorway muted the uniqueness into sneaker-ish sophistication. Then I saw the new batch of colorways announced by Adidas, and I had to go looking for the Tubulars. Hawaiian camo!?!?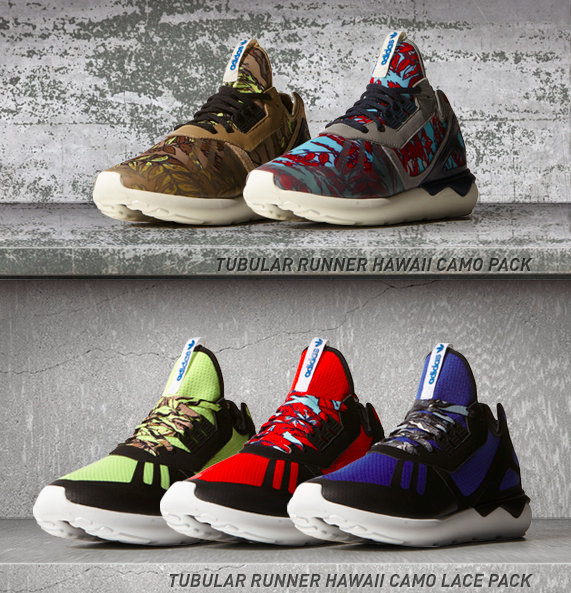 Sadly, when I tried on a Tubular size 10, they were considerably too big. A half size down to 9.5, and they were still too roomy. Dropping to a 9 was just too snug. This unusual sizing might be due to the single layer bootie-like makeup of the upper. Instead of your typical shoe with a tongue, the Tubulars upper is like a sock made out of Neoprene. Because of the construction and material choice, the upper is also very pliable like the Nike Roshe Run and Adidas ZX Flux. With stretchy Neoprene, you just won't get that lockdown feel or rigid structural support no matter how tightly laced they are. Me and my flat arches need more TLC.
Surprisingly, the exaggerated EVA outsole felt pretty good. Even with its hollowed out middle, the ring of EVA was firm with tacky traction. Overall, the shoe is very light in weight. But that size. I just couldn't find a size that fit just right. Too big or too small. It's like I needed a size 9.25.
Even more sad, Champs Sports had a few (original) colors discounted $30, going for $80 instead of $110.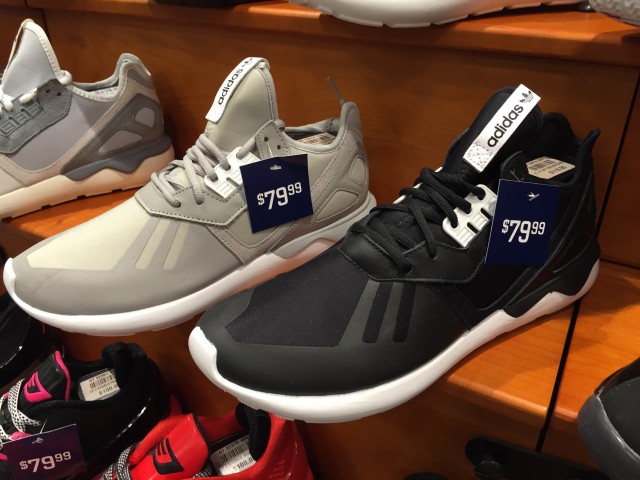 I wish I coulda loved me some Tubulars…