Before heading out for our #HIChina15 tour, I looked up Starbucks locations near our hotels. Luckily, one of the newest Starbucks flagship stores in China is at the Kerry Center. This two story location features a very unique interior design with coffee bars on both floors.
It's here I sampled the Discover a Sip of Summer promotions exclusive to China. Being late in the evening, I opted for the less caffeinated Summer Berry Italian Panna Cotta Frappuccino. As you can expect, this drink is sweet, and the panna cotta layer was akin to drinking a boba or jelly drink. Kinda distracting sucking up a chunk of jelly when you're not expecting it. And yes, it was very berry-ful tasting.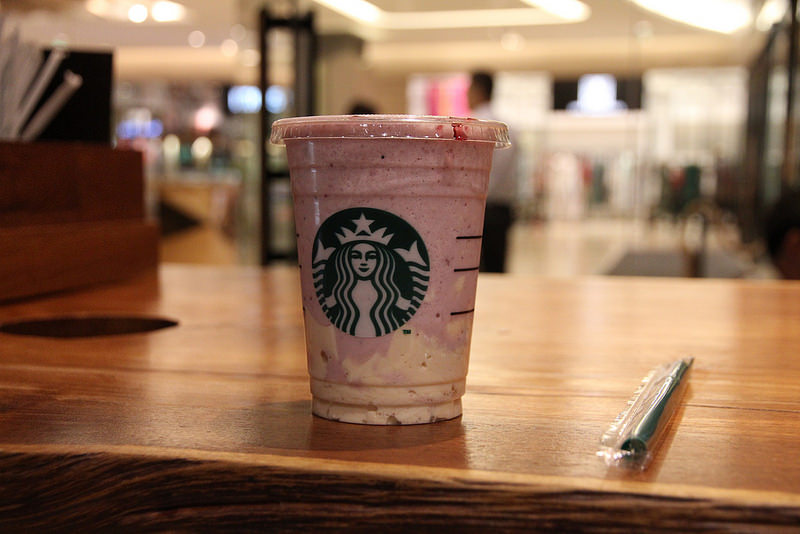 For those who are fearful of drinking the water in China, don't worry. This Starbucks location offers up filtered water from a stone basin.
Check out a few more pictures of the Starbucks Kerry Center location.