That was my impression of my first taste of the new Mtn Dew Major Melon, charged with Watermelon. Reminded me of a 7-Eleven slurpee – no specific flavor but the general taste/sweetness and the "bite." Overall, this drink is good, so good that half of the 20 oz bottle is now gone while writing these few sentences. While sweet, it's a different kind of sweet compared to the orginal Dew flavor.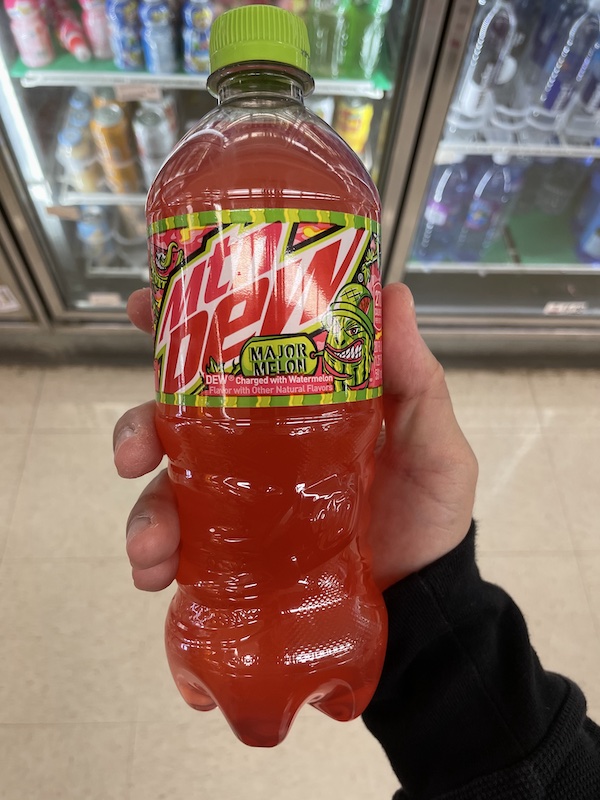 I should have bought both the regular and 0 sugar Major Melons to compare at some point. I'll be on the lookout for the non-sugar variation. But until then, I'm almost done with my first bottle of Mtd Dew Major Melon.
Oh, I found my first bottle at Palama Market. Yup, the Korean market stocked this ahead of (few) other stores that I had checked.