Before the big game, we headed to the International Marketplace in Waikiki for some shopping. This was my first time back since that almost perfect night. But since then, the parking rates have been adjusted.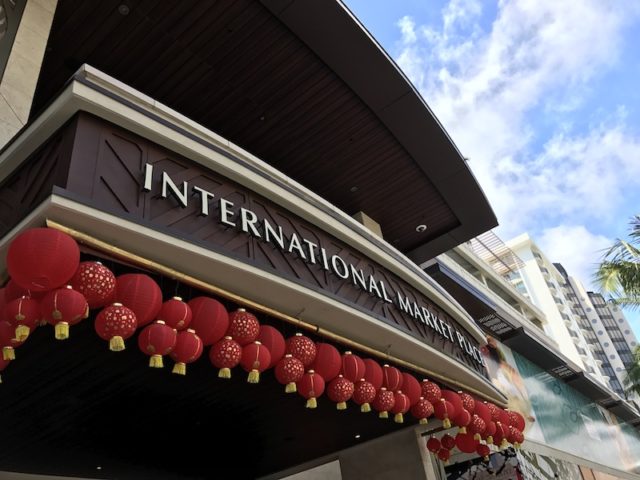 Two things I had not known before today. Crazy Shirts at the Marketplace has its own design for the shopping center.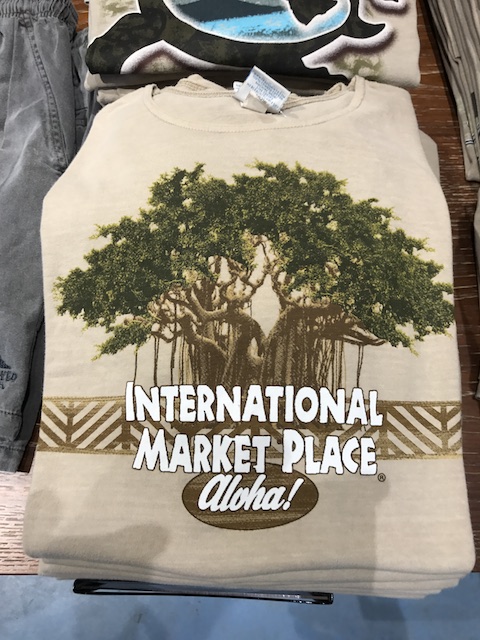 Second, there's morning yoga in the courtyard (and it was packed with practitioners).
I also had a few more revelations while shopping at Banana Republic. It seems the Japanese have a special mill from which fabric ideal for traveling is produced. This material dries quickly, is breathable, and is stretchy. Oh yes, it's also expensive, but if you're looking for clothes to travel in, BR and the Japanese have you covered (if you fit a slim fit).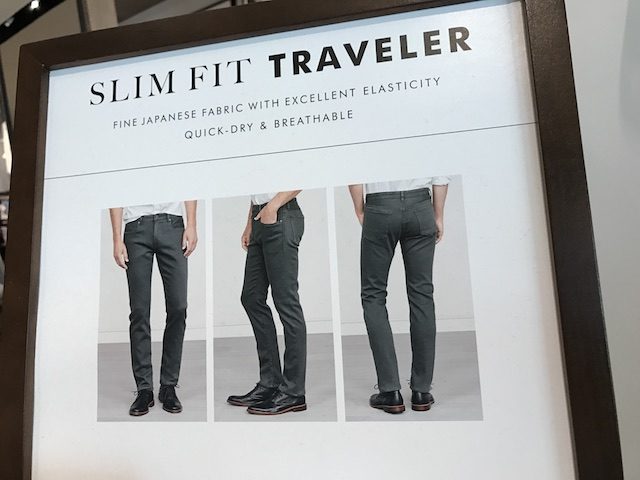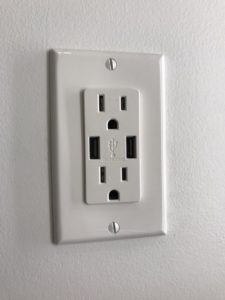 I failed while taking this pic of an electrical outlet with USB ports to charge personal devices. What's not captured in the image is the placement and surroundings of this outlet. Found in the dressing rooms of Banana Republic, this outlet is about eye level, and there's a long but skinny shelf under it.
I scoffed when I first saw the outlet upon entering the room. How cute I thought, but who would really charge your smart phone while in the dressing room? Well, not me, but that shelf on the other hand… keys, wallet, sun glasses, and iPhone sat on the shelf while I tried stuff on (but not them slim fit travelers). So I could see upping your device's battery percentage a few notches just because you can.
Lunch at Kona Grill was as expected with a Yelp rating of 3.5 stars. A Yelp check-in comes with a free starter or basic sushi roll so that was welcomed. The kids menu (for 12 and under) is by far the best deal. The $12 kids lunch comes with two sides that alone are filling and refills of drinks. My pasta dish took a very long time to come out, but it was good.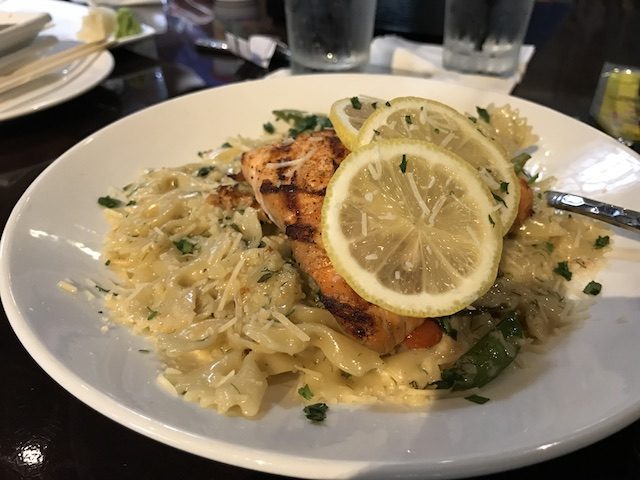 Kona Coffee Purveyors and b. patisserie continue to be bad influences. You can't walk in without walking out with a box of goodies and a drink.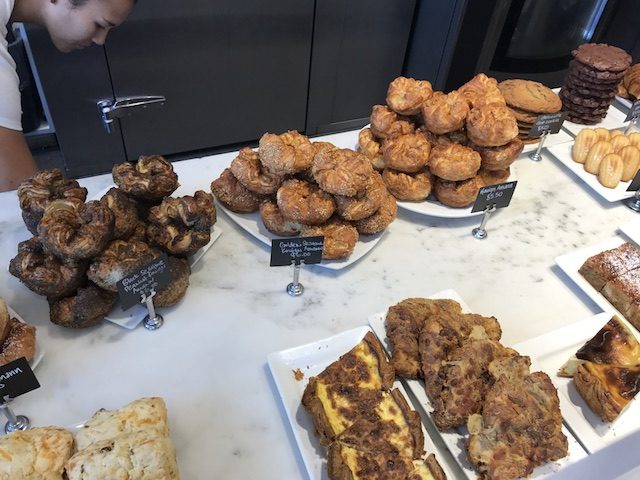 Next time we're at the Marketplace, we'll have to try out the new Flour and Barley Brick Oven Pizza. They have this awesome Mahalo sign near their entryway.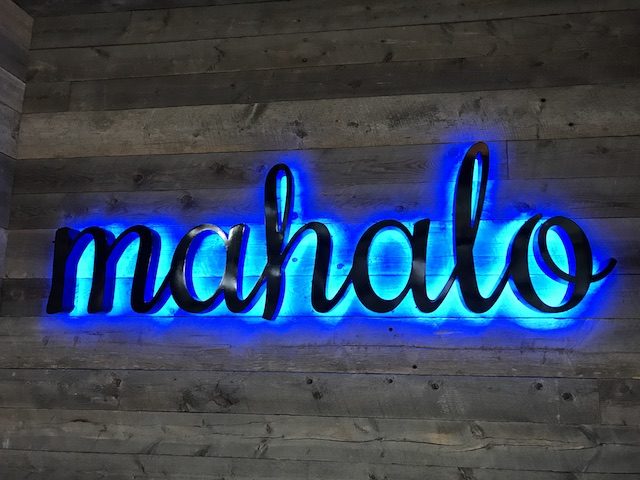 And yes, mahalo to the International Marketplace for a great morning on Super Bowl Sunday. Can't wait to see what the future holds!