The next hotspot for viral Instagram pics has to be Mauna Kea Mist inside of the Shirokiya Village Walk, Ala Moana. What's all the fuss about? It starts with the frozen colorful balls that's like cereal, not ice.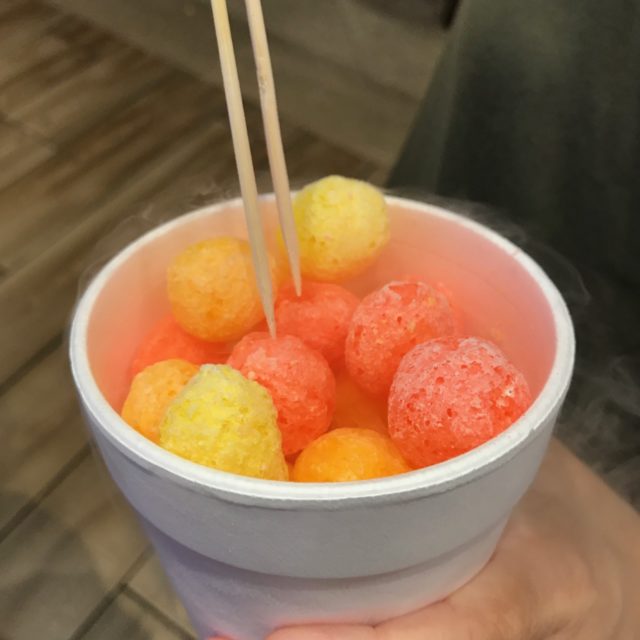 Then you pop one in your mouth and watch the mists of Mauna Kea arise.
In the Shirokiya Village Walk, head towards the back wall and look for space #32. You'll probably find customers waiting in line or in front of the location, exhausting frozen mist for all of social media to see.
Mauna Kea Mist serves other cold goodies like mochi ice cream, F'real shakes, and my favorite, the Hawaiian Honey Cane. Like the Jipangyi that I missed out in Korea, this corn pop tasting tube is filled with vanilla soft serve for a crunchy yet soft experience.
One last word of warning – do not drink the liquid nitrogen.