Kanye West's creative control of a GAP collaboration is almost upon us as teased by the launch of this web page.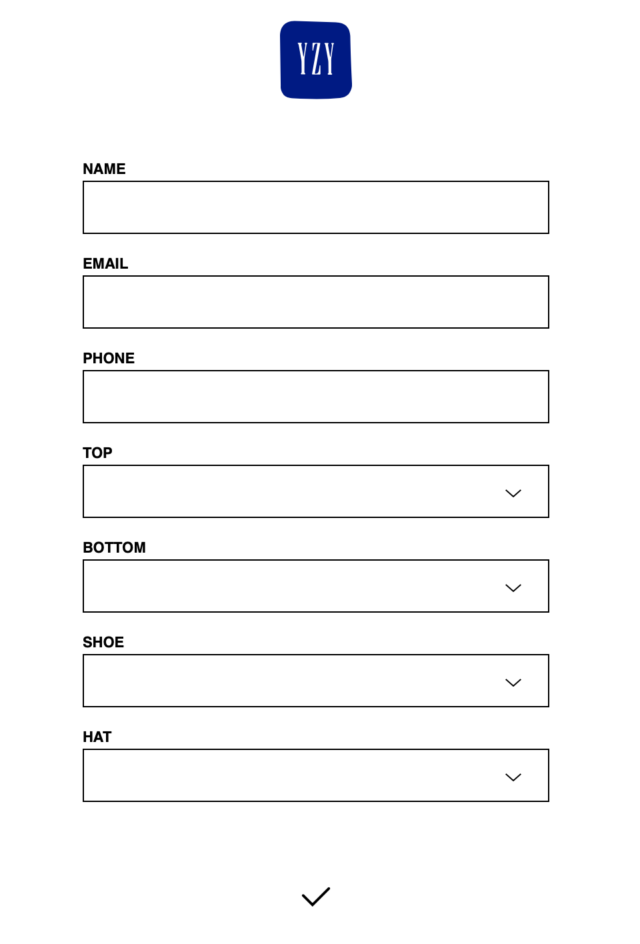 Seemingly a signup form to be notified when products matching your specifications become available, but what if the form were a form of a combination. Maybe picking the right Top, Bottom, Shoe, and Hat size unlocks early access to the YZY line?
Here are your options:
Top (8) – XXS, XS, S, M, L, XL, 2XL, 3XL
Bottom (8) – XXS, XS, S, M, L, XL, 2XL, 3XL
Shoe – M4 – M16 (25) and W5.5 – W17.5 (25)
Hat (3) – S, M, L
I'm thinking that's 1 out of 9600 to get the right "combination" (if there were one, who knows?). If you don't guess the combo, your consolation prize is the option to buy a $200 round jacket.