If you're lucky, you might be able to get free Starbucks ice cream as a Facebook fan of the green mermaid logo.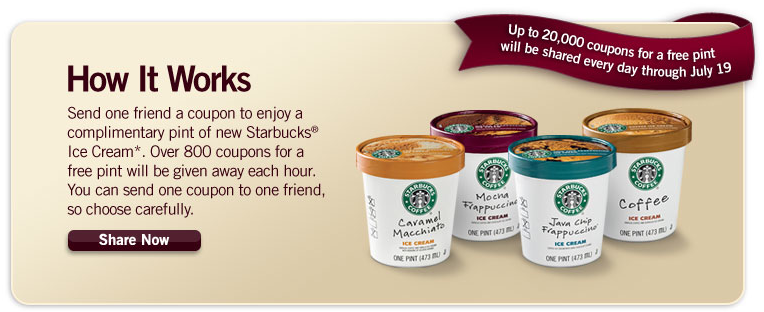 As part of National Ice Cream month, Facebook users can install the Starbucks Share application and see if you can get one of the highly sought 20,000 free pints of ice cream. Supposedly 800 coupons are given out each hour (don't try now since this hour's 800 is already gone). From the wording of the promotion, it sounds like you pick a friend to gift the free ice cream to?? Promotion ends July 19. Good luck!
At worst, you can still get a $1 off coupon for Starbucks ice cream.