So I didn't win one week with the Scion FR-SÂ but let bygones be bygones and let's all move on. And moving on is even easier after winning a goody bag from Scion Hawaii's Twelve Days of Christmas social media giveaway. Each day, Scion Hawaii has been posing a question to its Facebook fans and one participant is randomly picked. Guess who won Day 6? 🙂
The winnings come in this small Scion pouch.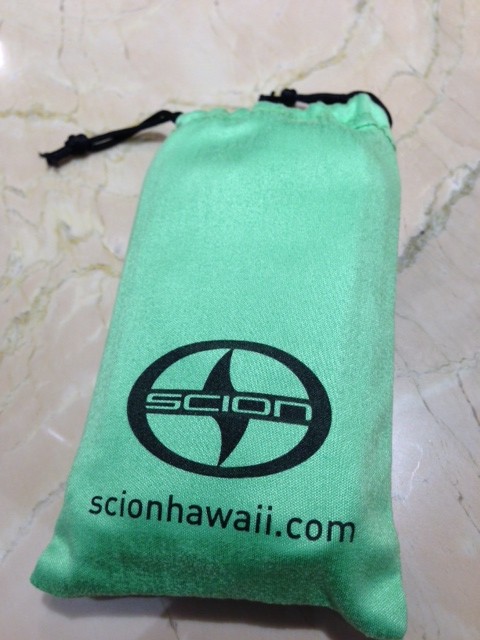 But this pouch is stuffed. There's a Scion-branded stand for a tablet, ear buds, a key chain, and the greatly-timed Ala Moana gift card with $50.
I was hoping for keys to this…
But hey, I'll still take my prize pack! There are still two more days of the contest so be sure to become a FB fan of Scion Hawaii. Thanks again, Scion Hawaii.