I just had to do it. Pulpconnection readers know I'm not a fan of the Frappuccino. A non-coffee-based Frappuccino is downright egregious, but with Starbucks offering the Franken Frappuccino, I had to get this monstrosity. Based off a green tea Frappuccino, the Franken also has white mocha, java chips, mocha drizzle, whipped cream, and either peppermint or classic syrup, and my Franken creation looked this this.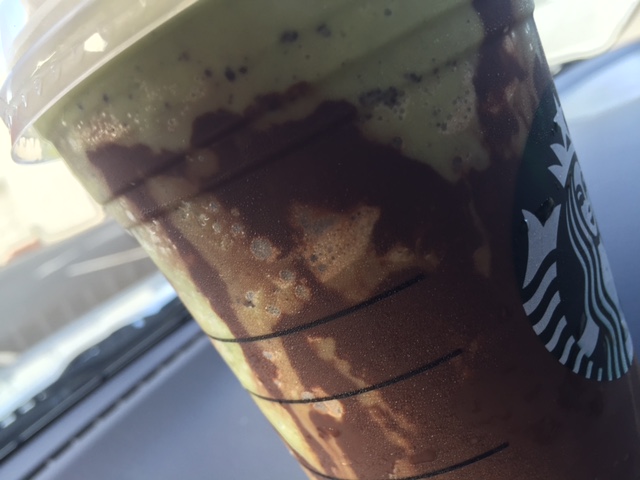 The best part of this is the $3 cost after 2pm. Until October 31, you can get the Franken Frappuccino (or any grande Frappuccino) for only $3. That's really a deal for this normally $6+ drink.
I have to admit that the Franken isn't my style. The taste is unmistakably green tea, but the overall combination was kinda odd. While I'm not lactose intolerant, I will admit that the Franken gave me a run for the money.