Sadly, the Ewa Wing of Ala Moana has been brutal to food-based businesses. The first (and quick) casualty was Gloria Jeans Coffees. Then around the end of 2016, Magnolia Bakery closed, both the cupcake-serving kiosk and the sit-down eatery. Its mainland success just couldn't be replicated here in Hawaii it seems.
Most recently, popular Nitrogenie also shut its doors. Tied to Magnolia, the ice cream from magic couldn't make up for the cupcake losses.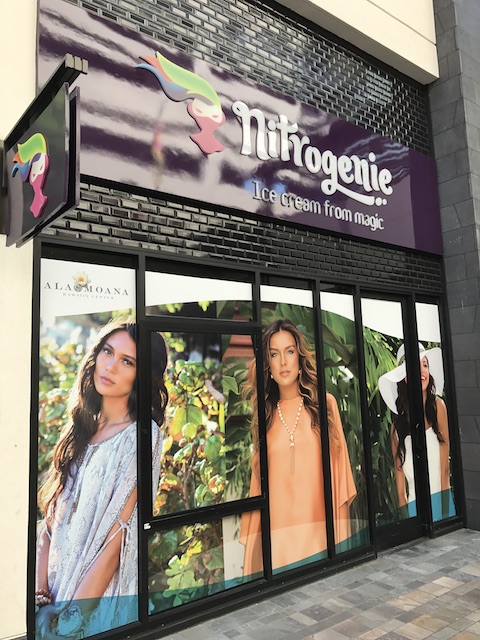 I must say though that Ala Moana does its best to mask the ugly side of bankruptcies. Notice any empty storefronts all have facades of beauty and style.