Last year, I was late with my 2016 Kicks Analysis with the Warriors of Hawaii making a run in the Dance. But in 2017, Hawaii's done (although they did get to play in the postseason), so I have some time to launch this year's Kicks Analysis – a little early but also a little incomplete.
With the overall March Madness underway, I have to recognize Adidas for their team shoe lineups. Adidas has done a fantastic job outfitting teams with customized shoe models based on the Crazy Explosive, Dame 3, and Harden Vol 1. Check them out.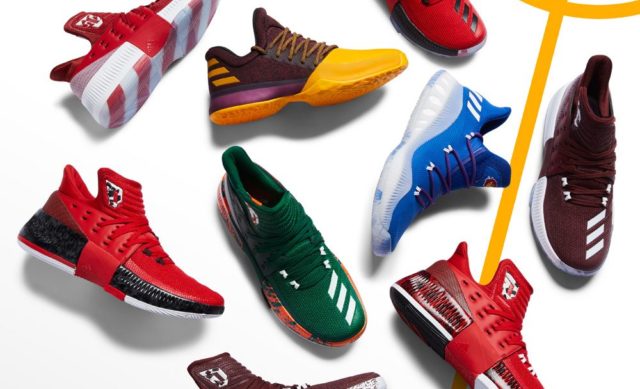 In fact, I'm so enthralled by Adidas' offerings that if my bracket is a winner, I made a kicks vow to get one of these team shoes (aiming for the Kansas Crazy Explosive Low). But that's if these team kicks become publicly available. If not available, the general release version will have to suffice.