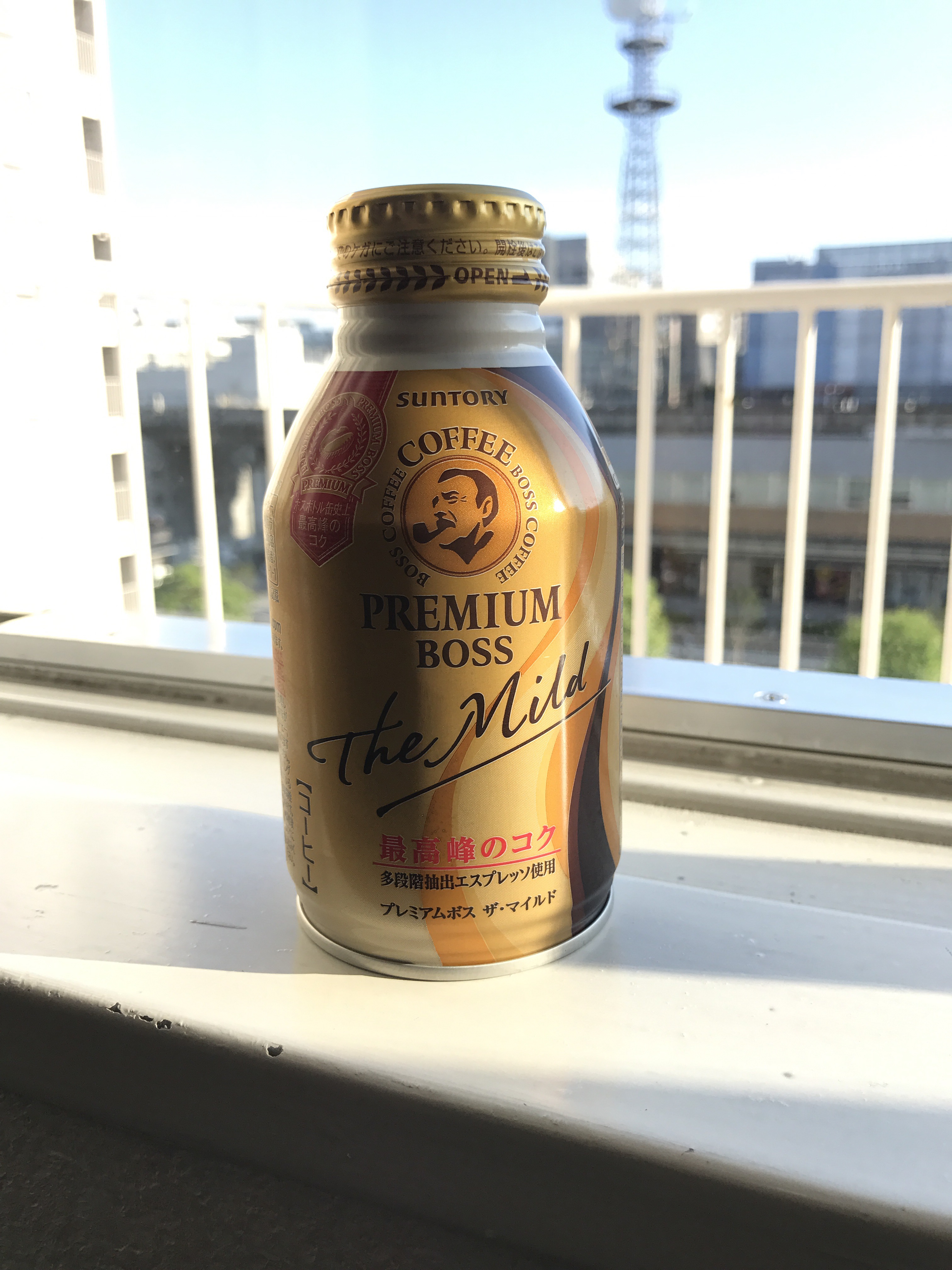 Seems like my coffee picks are suiting my tastes more and more. Today's pick is Suntory Premium Boss "The Mild." And yes, I guess I like my coffee mild since I like this drink. It's not too sweet, mildly bitter, but more importantly, it tastes like coffee. I easily finished this drink in no time.
Sometime during the day, I also picked up this sweet Georgia drink.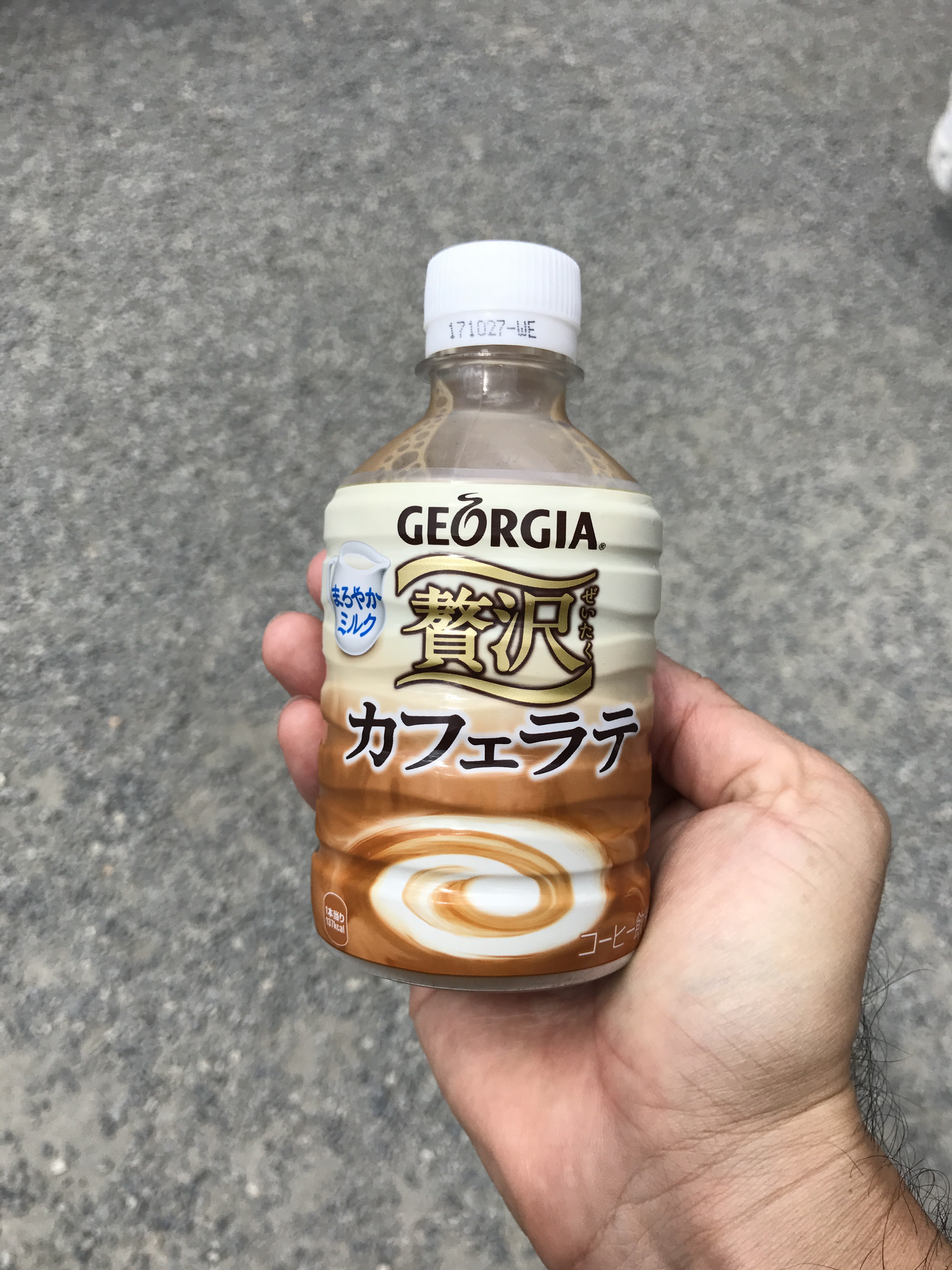 As the picture indicates, this light brown drink is creamed, and it's good. But because of the diary, the drink is thicker. Oh, and yes, the bottle is smaller for the typical 140-yen rate.