Upon arrival to Hiroshima, I didn't immediately comprehend the sea of red I saw. All around the train station, people were wearing red for the hometown baseball team, the Hiroshima Toyo Carp.
In the midst of the season in first place of the Central League, the fans were in full force wearing jerseys, hats, shirts – all in red. Stores and restaurants advertised specials for the Carp fans.
Here's just some of the team's merchandise I saw.
SaveSaveSaveSave
SaveSave
I didn't get  a good picture of the fans all in red, but when trying to get a spot for dinner after a Carp game, this is what we saw at all the food joints.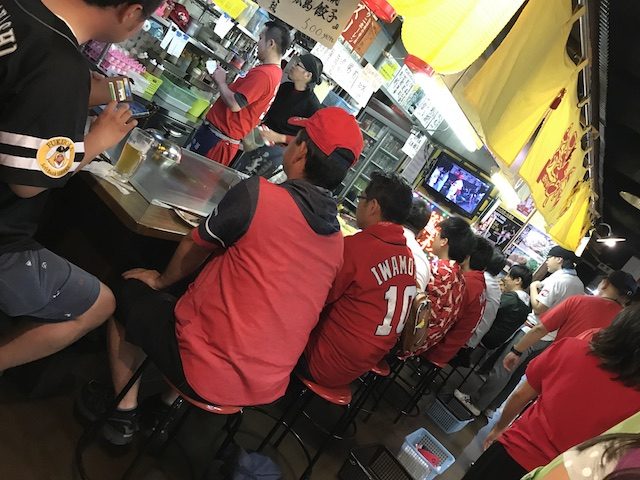 And you know the saying – when in Hiroshima…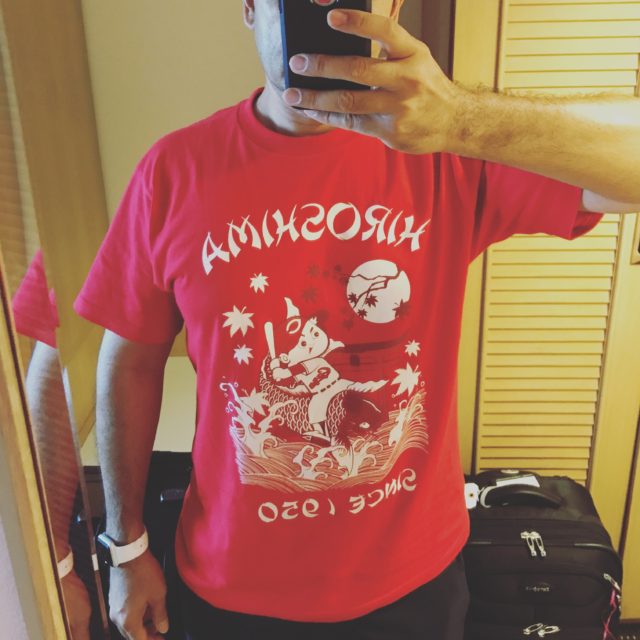 SaveSave