Did you cop your KAWS collaboration with Sesame Street and UNIQLO? If not, I highly suggest you do so soon. Launched Thursday night online, physical stores started selling these graphic tees on Friday, including the Pop-Up location at Ala Moana.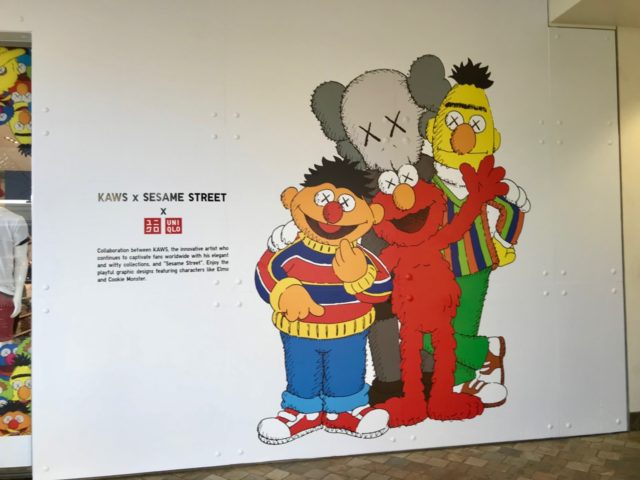 While stock remained strong, there definitely was a steady stream of customers, all exiting with their neatly taped up UNIQLO bag. I didn't get a picture of the people, but at times, the check out line almost reached the store entrance. The entire store had been rearranged with all the KAWS items at the back of the store to funnel people in.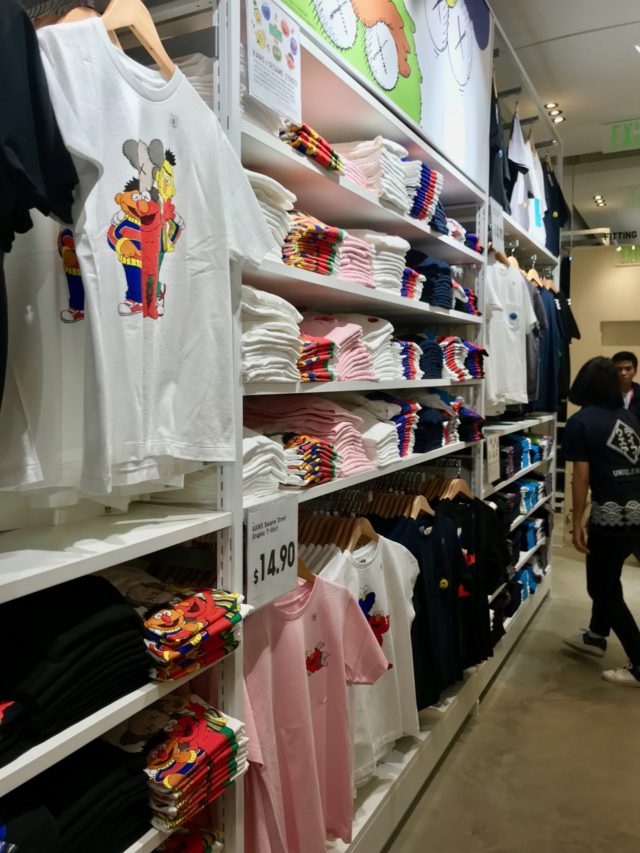 From another fan, supposedly the Count shirt is popular and is sold out online. There were some at the store but less than all the other designs. Also, I had a hard time finding XL sizes. Not sure if they just weren't put on the shelves or what. The stacks of folded shirts were small, medium, or large with a couple of XL mixed in.
I don't know if this collaboration series is limited but judging by the traffic and popularity on day one, these shirts are not going to last long.