Now that you're at home with perhaps more time on your hands, this is for you (and me). Coming soon is Lego's Technic set of Dom's Dodge Charger from the Fast and the Furious series. Like whoa!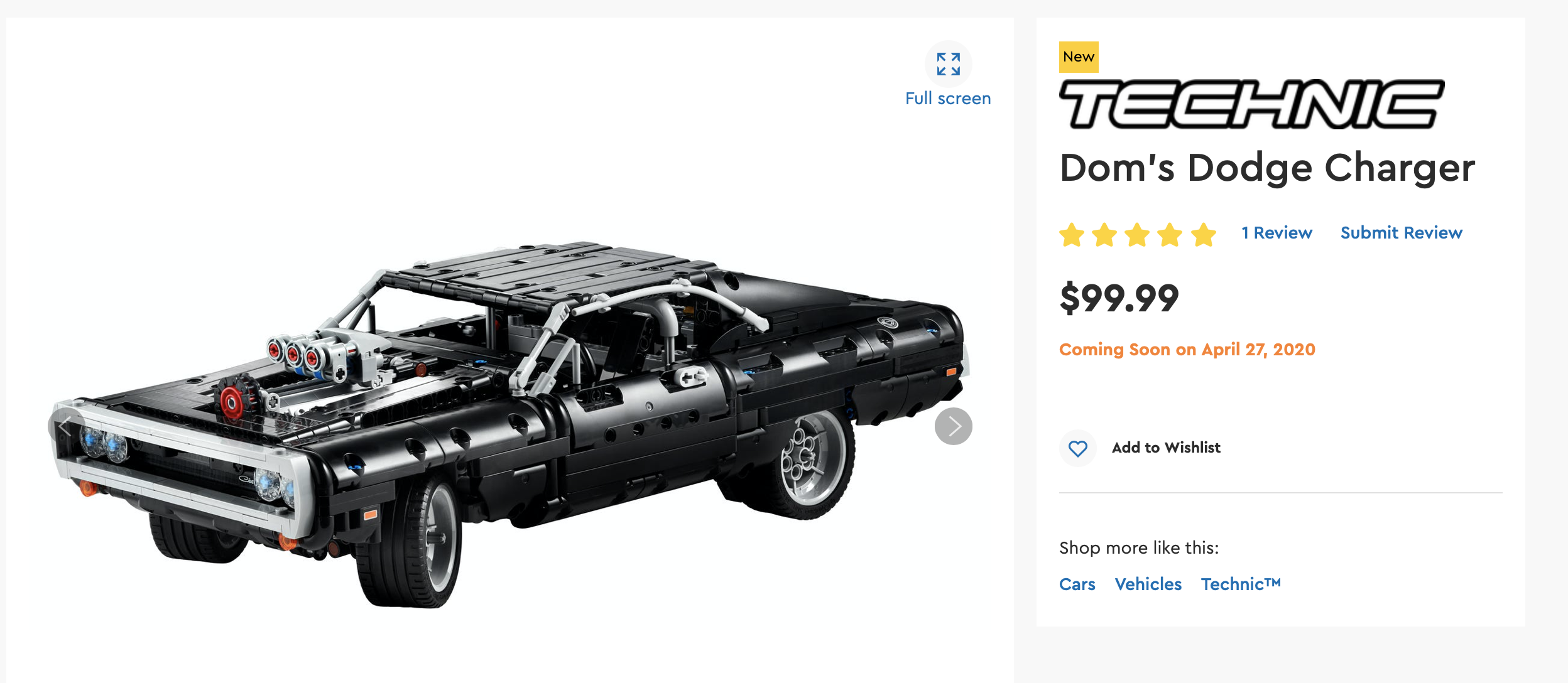 But of course, there's even nitrous in this model.
Pre-order your next time sink now! Should be $99 when going to Amazon.