Totally unplanned but totally meant to be – collaboration with Nike, CNCPTS, Reyn Spooner, and Godzilla!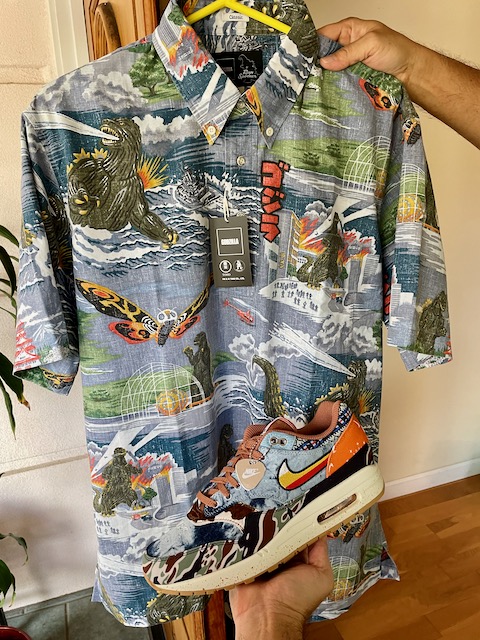 Nike and Concepts Air Max 1 in the "Heavy" colorway paired with the Reyn Spooner Godzilla aloha shirt from the Japan Series. Both limited editions, and both sold out.
While I didn't plan for this pairing, obviously it was meant to be.
Posted in @reynspooner IG story.