Mountain Dew is at it once again, testing new flavors. Have you seen them? There's the Typhoon, Distortion, and White Out.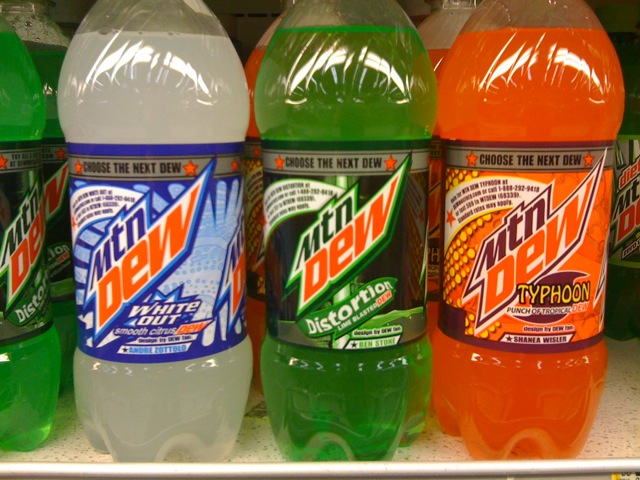 The first Dew I sampled is the radioactive green Distortion. This drink is green, a cosmic glowing green, and is described as "Lime Blasted." I have to agree with that. The Distortion is limey tart and not any sweeter than normal Mtn Dew.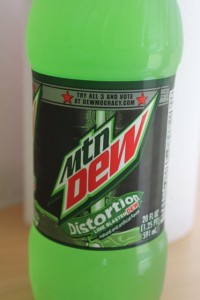 For me, the tartness makes the Distortion difficult to drink. The smoothness is gone though this might make a great Slurpee syrup. Content-wise, it's classic Mountain Dew, packing 290 HFCS-filled calories in 20-oz along with 91 mg of caffeine.
I don't think Distortion will get my Dewmocracy vote, but it does make a catchy Twitter background image.