After doing the Distortion, I sampled the smooth citrus of Mountain Dew White Out.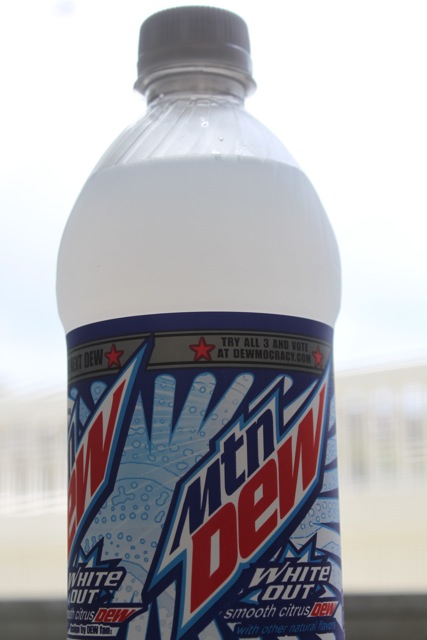 White Out looks like a cloud and has a familiar taste… I know, it's like the lemon lime of Sprite!  Yup, White Out reminds me of Sprite and is much smoother to drink than the tart Distortion.  Oddly enough, the sweet-tasting White Out has 10 less calories than Distortion, packing 280 calories in the 20-oz bottle with an equal amount of 91 mg of caffeine.
So far, Mountain Dew White Out has the nod over Distortion.