If you're shopping for shoes aka kicks coppin', there are a few rules you should know and heed. The first rule is don't sleep on'em, meaning if you see a pair of shoes that you're interested in and your size is available, you should buy now and return later.
If you wait and sleep on your purchase, the shoes will be gone. The kicks game moves so fast now, especially with limited runs, special releases, and a very competitive connected marketplace out there. This rule just doesn't apply to online purchases but in real life as well. You may be able to sit on your purchase at a retail location like Foot Locker, but at a discount store like Ross, most definitely buy now. You never know about Ross' inventory so you may never see that pair of kicks again, even at other locations.
Don't sleep on'em was a lesson driven home today. This morning I came across the Saucony G9 Shadow 6 Mint Chocolate Chip, the first from its Scoops Pack. When I looked at the online sizing, there was every size, and since I didn't know much about Saucony, I wanted to read up. Time passed and when I re-engaged two hours later, guess what? Yup, sold out. No mint chocolate chip for me, and I'm guessing ever again since I doubt there'll be a restock.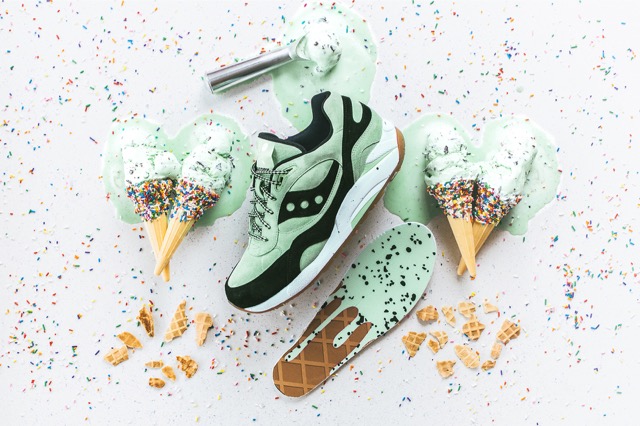 If you see'em, get'em, and don't sleep on'em!