Gotta file these kicks under "Better in Person." I'm talking about the Under Armour Micro G Volt Low. When I saw these shoes, I had to pick them up since I couldn't quickly identify them. And that camo-like colorway on that organic upper is super intriguing. After handling the Volt, you feel the old school, solid construction, not like the woven stuff we see today. The Volt Low just feels solidly built.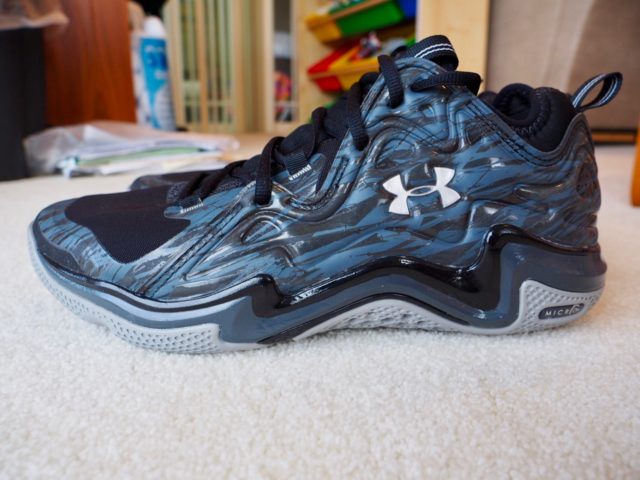 I'd never have considered these shoes if I only saw pictures online. These are definitely better in person.
But… I don't need them (or so I keep telling myself), so they're available on eBay.