This is the first update of probably several of my Nike Wishlist. Remember, this list is the Nikes I would get if I can find them deeply discounted. My original wishlist includes:
Air VaporMax Utility
Air Max 270
Odyssey React
React Vapor Street Flyknit
LeBron 15
Air Jordan 1
The first change I'm making is taking the VaporMax Utility out of the rotation. I still love its look but after watching a review of this sneaker by Hes Kicks, I'm hesitant due to the squeaking and chaffing. If I find a pair, I'll try them out of course, but instead I'll probably opt for one of those "Past Meets the Present" hybrids like the Air Max 97 VaporMax or Air VaporMax Plus. I gotta like the colorway though.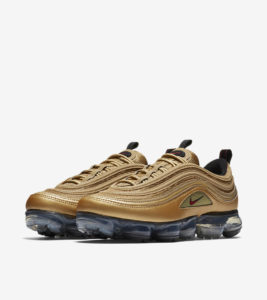 I'll leave the 270 on the list for now but again, I'd have to find a great looking pair. With so many variations coming out, this shoe is ultimately bound for discounters in a about a year.
The original Epic React runner still has the nicer colorways than the the Odyssey React, but for fit purposes, the Odysseys are a better match. These stay on the list. So do the React Vapor Street Flyknit if the price, color, and fit are just right.
Win or lose in the NBA Conference Finals this year, LeBron James continues to impress. Getting up in age, he's still producing and playing at an unreal level. To pay tribute, I'd go for the LeBron 15 (which reminds me, did LeBron even switch to his Solider line this post season like he's done in the past?). The LeBron 15 high top version is cool but the LeBron 15 Low sounds better for me according to the Weartester's reviews by Duke4005 and Nightwing2303.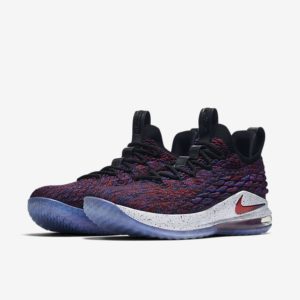 The Air Jordan 1 would have been crossed off this list if Nordstrom had come through. But instead, I took a loss with the AJ1 Shadow. Again, so disappointed with Nordstrom and its wonky inventory system, but I digress…
Another Nike that caught my attention recently is the new ACG Dog Mountain. Yeah, weird name, but kinda useful to have an outdoorsy shoe that can take a beating. This shoe may eventually replace the React Vapor Street Flyknit in my Wishlist.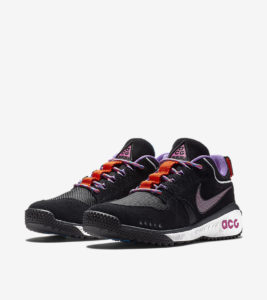 So here's my Nike Wishlist updated for May 28, 2018.
Air VaporMax Utility Air Max 97 VaporMax/Air VaporMax Plus ($190)
Air Max 270 ($170)
Odyssey React ($120)
React Vapor Street Flyknit ($180)
LeBron 15 LeBron 15 Low ($150)
Air Jordan 1 ($145)
ACG Dog Mountain ($110)
SaveSave
SaveSave
SaveSave
SaveSave
SaveSave
SaveSave