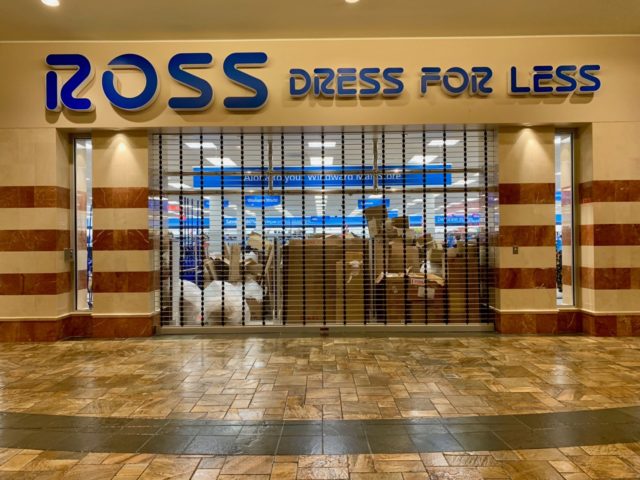 Are you ready? Hawaii's latest Ross location in Hawaii opens in Windward Mall on Friday, October 12, 2018 according to the Ross store locator.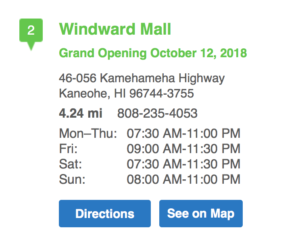 Now I don't know what time the store actually opens since I doubt the grand opening would actually occur at 7:30am. I mean the Ala Moana grand opening didn't occur at 7:30am.
Anyways, the Windward Mall location is shaping up, but there's still work to be done, mainly with inventory. The exterior entry way was full of Matson containers unloading the goods and dumpsters full of now-empty boxes. Sorry no pictures of this.
On the interior of the mall, you can get a glimpse of the familiar Ross design.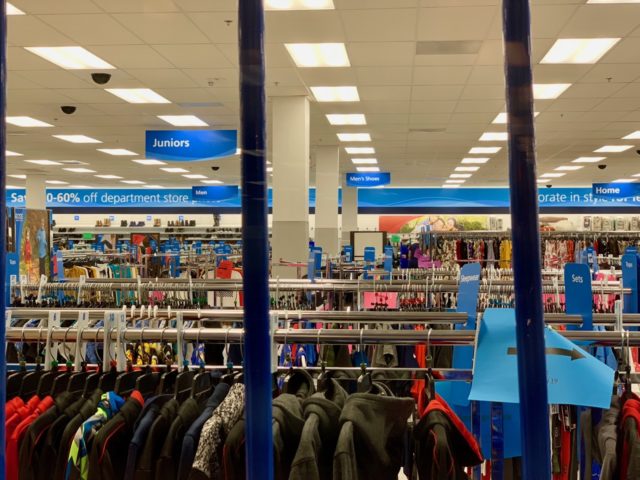 The racks are filling up, but the men's shoe section looks woefully empty for now. But as evident by all these emptied boxes, there's more stocking to be done.
Are you going to check out Ross Windward Mall on opening day?