The new Starbucks location in Nuuanu (in the former Hungry Lion spot) is open for business and is the second third store on Oahu to serve Starbucks' Nitro Cold Brew. Cold brewed for hours, infused with nitrogen, and served from a tap, this is an interesting drink. Because there's no ice, the drink isn't super cold, but it feels like you get more drink for your dollar.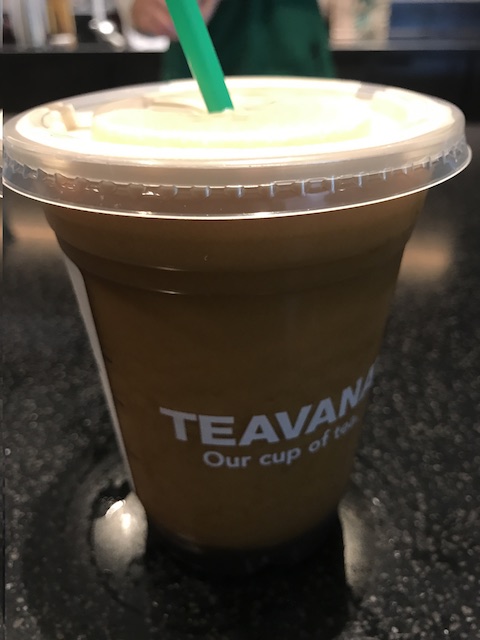 It's foamy on top, and it doesn't come sweetened or with any kind of milk or cream. According to the barista, it's the most caffeinated drink on their menu, and I believe it. After a few sips, I started getting a headache that I tend to encounter after too much caffeine throughout the day. But did I feel more awake and alert.
The Nuuanu Shopping Plaza has gotten a resurgence with the arrival of Starbucks. Before whenever I would drive by, the parking lot had some cars, but the smallish lot is now packed with Starbucks patrons I'm guessing. The lot was completely full yesterday afternoon with several cars jockeying for an open stall. But as one of the few Starbucks serving Nitro Cold Brew, you gotta go and make a visit.