Looking for an iPhone app to create panoramas? Here are three to check out.
Pano. Snap a picture, turn a bit, line up the guide, snap the next pic, you get the idea. Sometimes lining up the transparent guide is tough, especially in bright sunlight, but the end results are worth it! Here are a few Pano-created panoramas of Lanai.


AutoStitch. Unlike Pano, AutoStitch is a post processing app. You take your pictures beforehand, then run AutoStitch to magically stitch together all your shots. Here's a panorama of the inside of a C-17 cargo plane.

You Gotta See This. A newcomer to the panorama app space, You Gotta See This brings an artistic flair using a technique called panography. Instead of manually taking stills, you start the camera in You Gotta See This, slowly pan your iPhone 4 across the scene, and let the app go to work. You Gotta See This is for the iPhone 4 only using its integrated gyroscope to track the orientation of the pictures. Here's an example (click to view larger image):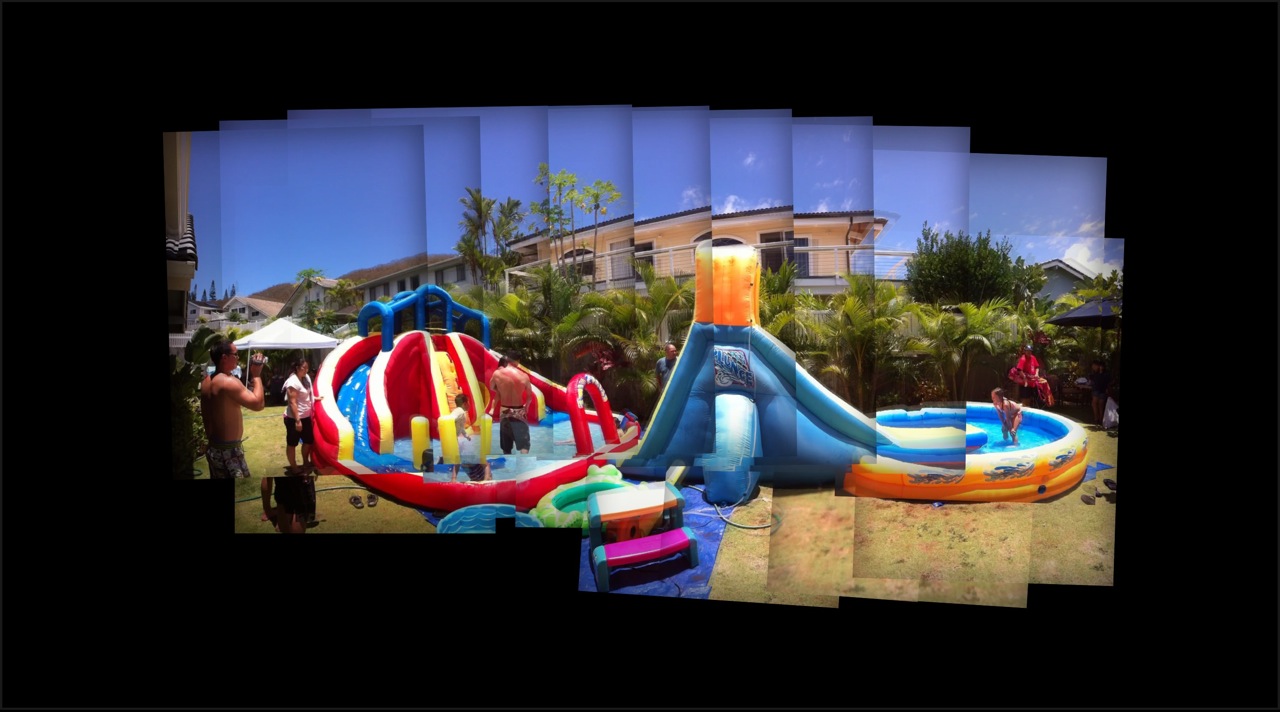 Each app costs a few bucks (Pano $2.99, AutoStitch $2.99, You Gotta See This $1.99). I like the straightforwardness of Pano, but the simplicity of AutoStitch makes it convenient. You Gotta See This is more of a niche product, but when you want visually stunning panoramas, this app delivers. So yes, get all three apps! But if you had to pick, start with AutoStitch and add on You Gotta See This.