Here are my top five six reasons the Travelocity Roaming Gnome should visit the resorts of Four Seasons Lanai at Manele Bay and Koele.
5. Poolside tweeting. Yes, the beach is right there, but the Gnome can lay out poolside and update his Twitter status and drop hints of his next #gnomeroams stops.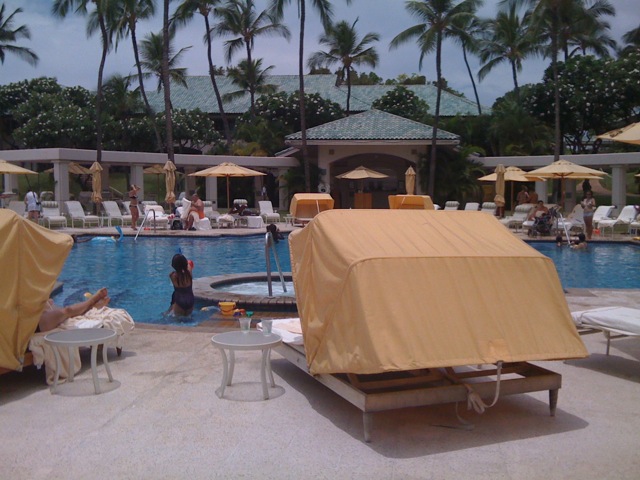 4. The fish in the tidepools are big fans!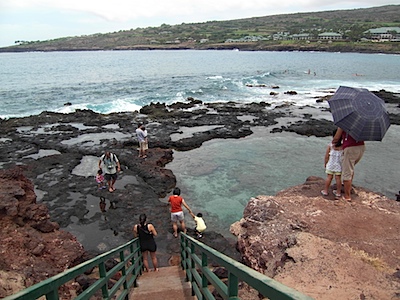 3. You can learn to blow a conch shell and light the torches on the resort's grounds.
2. The Lodge has an awesome spot for you in their garden! Click on the image for a panoramic view.

1. After checking in, you can find out your Hawaiian name. I want to know what "Roaming Gnome" is in Hawaiian.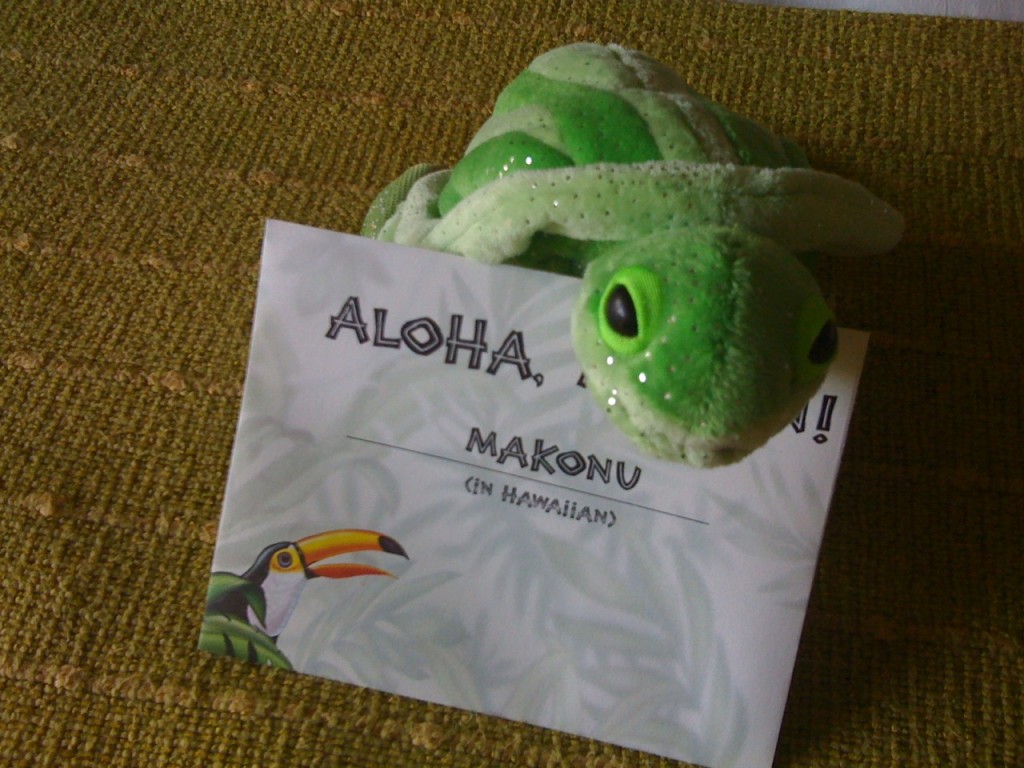 And a bonus reason why you need to visit Lanai! As a learned traveler, you can help these guys out with their A-B-Cs. 😉
If you're island hopping, be sure to check out Dwellable.com for rental reviews.

Puamana on Dwellable