The Four Seasons Lodge at Koele, Lanai is tech savvy running Google's Chrome on their public use computers.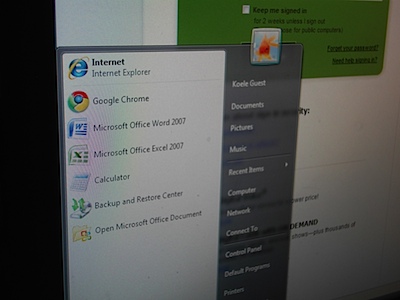 And they provide charging stations for a variety of devices.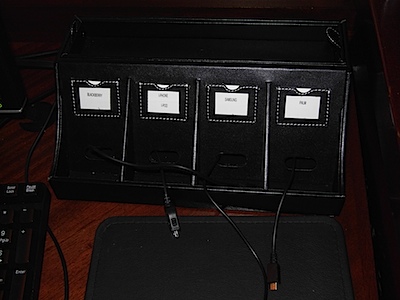 Though, please note that the iPhone/iPod charger is not compatible with an iPhone 3G (and assumedly 3Gs). When I tried it, the iPhone complained and would not charge with this accessory.