As a non-cat person, I really don't get this cat paw toy. Personally, this toy kinda creeps me out. But then again, I'm not a cat person. OR maybe I don't understand the true meaning of this toy.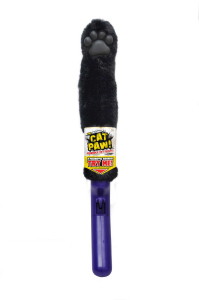 As a holiday gift, the receiver can figure out if this toy is what Anna Kendrick says it is.
More suggestions from the Pulpconnection Holiday Gift Guide, 2014 edition.
Follow Gee Why's board Holiday Gift Guide 2014 on Pinterest.