Travis Scott is just playing mind games at this point. Around 7am HST, his site launched clothing and merchanise. One hour later, I'm still in queue to checkout.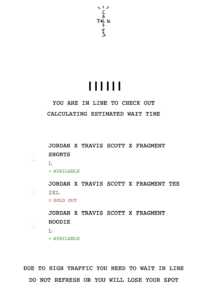 I know all those items are out of stock, but that checkout queue is/was seriously busted.
But…
If you try to buy other pre-order items, Hawaii residents will most likely get this warning.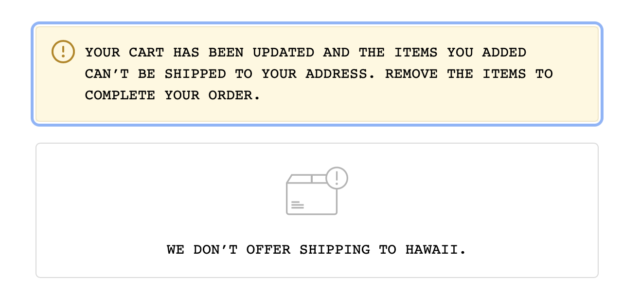 In that particular cart, I had shorts. But if you buy a single tee (or a cap), it does ship to Hawaii using USPS at $5.90. However, if you only want these lighter-weight items, then buy them individual up to $40 in total shipping because if you have two tees in cart (for example), shipping changes to UPS at $40.

So you could buy six individual light items can still be below the multicart checkout shipping rate.
Now the big question is – if a Hawaii resident wins the Travis Fragment AJ1 Low, will these heavy items ship to Hawaii?
Please stop trolling Hawaii residents, Mr. Scott.