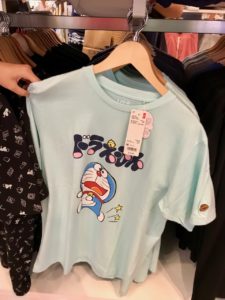 So I finally got to visit the new UNIQLO Pop-Up store in Ala Moana, and as expected, it was crowded. For the most part, inventory was good except for this Doraemon shirt that was only available in medium. For a temporary space, this location is big-ish, but it is small for a UNIQLO.
To keep shopping easy, this store focuses on shirts, mainly the collaboration series. Missing from the store are the dressier clothing items, socks, underwear, and activewear. There are sections for men, women, and kids. Just think of this store as introducing Hawaii to the UNIQLO brand via its shirts.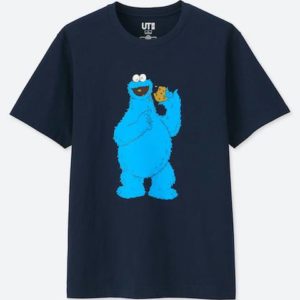 I liked the ramen series along with the Jump 50th shirts. But I'm holding out for the upcoming KAWS x Sesame Street collaboration. Available only in select stores, I'm hoping they find their way to the 808. I had asked one of the store employees about this and while he knew the series was coming out shortly, he couldn't definitely say if they would be available in the pop-up. I guess I just need to stop by to find out. I think this KAWS Cookie Monster would go well with my blue Air Jordan 1.
Here are a fe more pics from the UNIQLO Pop-Up at Ala Moana.
SaveSave
SaveSave
SaveSave
SaveSave
SaveSave